YPSA with the joint efforts of educational institutions, community people and local youth organized different events to mark the International Youth Day 2019 in Chittagong and Cox's Bazar. Discussion meetings, easy competition, tree plantation and community radio programme were conducted at different working areas of YPSA.The theme of International Youth Day 2019, "Transforming education", highlights efforts to make education more relevant, equitable and inclusive for all youth, including efforts by youth themselves.
Interactive discussion meetings, easy competition, tree plantation and Community Radio Programme were conducted with the underprivileged youth to mark the day at different working areas of YPSA (Chittagong and Cox's Bazar).These processions were great success with almost 350 participants were spontaneously participated with different professionals as Government Officials, Academicians, NGO representatives, Civil Society, Student, Youth and Media people.
In Chittagong, YPSA brought out an easy competition where different Scholl going students were attended this competition. A discussion meeting was held on the background and importance of International Youth Day at YPSA Head Office. The discussion was moderated by Md. AbdusSabur, Youth Focal, YPSA. Others seniors staff of YPSA were present of this discussion meeting. After that, participants were taken discussion on the theme of IYD'2019. All the speakers emphasized on the importance of transforming the traditional education systems in Bangladesh. Invited guest were said Bangladeshi education has to be much more practical, equitable, job oriented, life skill related and inclusive.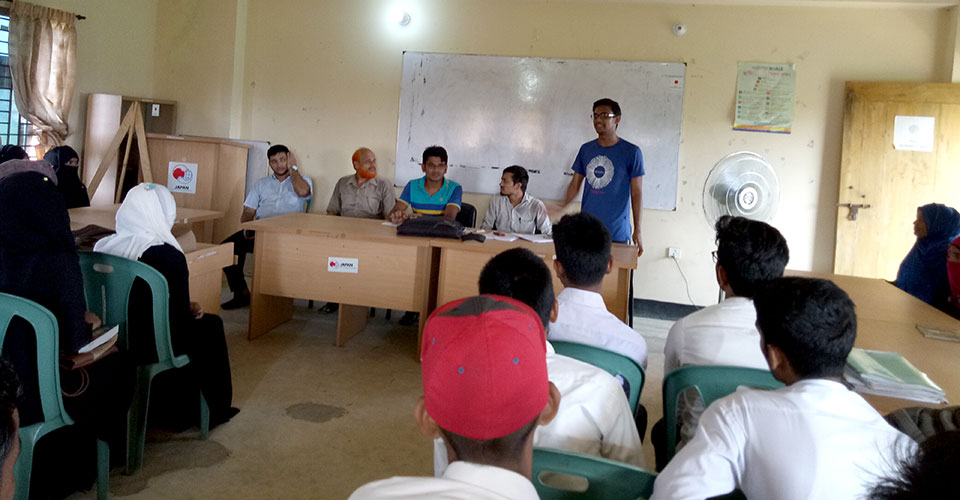 On the other hand several interventions of YPSA was held at Cox's Bazar with the mark of International Youth Day 2019. They have organized tree plantation and discussion meeting.  These events was jointly organized by local youth, volunteers and union parishad. YPSA volunteers were planted 300 trees on the ground of Pokkhali Union under Cox's Bazar Sadar Upzila. Alike,YPSA youth volunteers were conducted a discussion session at Koruskol High School in Cox's Bazar Sadar Upzila. In that discussion meeting was facilitated by Yousuf Ali, Training Coordinator, YPSA-Active Citizens Project. He emphasized the importance of skill to utilize of demographic dividend of Bangladesh. He also said that the skilled youth of Bangladesh can play a vital role for ensuring Sustainable development goal (SDGs) 2030.  Especially the following  goals have to involve and engage youth as No poverty, Quality Education, Decent work, Climate Action for Economic growth also Peace building.After the discussion meeting the youth volunteers were distributed 700 leaflets on countering violent extremism.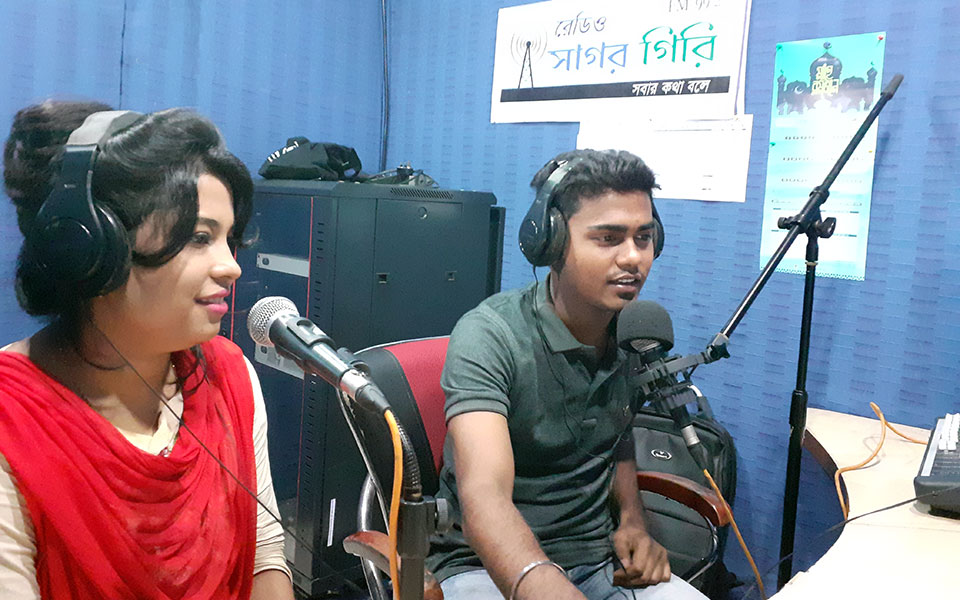 In addition, a special programmer was broadcasted at Radio Sagor Giri FM 99.2 at Sitakuda Upazila, Chattogram. The community radio program was emphasized the theme of international youth day and our responsibilities.
Finally, Chief Executive of YPSA Md. Arifur Rahman has given a special message on the occasion of International Youth Day'2019, he said, YPSAs is a youth lead organization. YPSA was formed on 1985 being inspired by the spirit of UN International Youth Year. He said there is no alternative on incorporating basic trade training with secondary school curriculums. And such training needs to include life skills training, gender sensitivity, equitable and inclusive.