As part of addressing the city's risks and disasters, the ceremony of distributing certificates of firefighting, rescue and first aid training provided by the Bangladesh Fire Service & Civil Defence, was held at Bangabandhu Auditorium, Chattogram Press Club on 27 October. YPSA's Proyash II project in collaboration with Save the Children provided overall support for the event.
YPSA's Project Officer Md. Atul Hakim facilitated the program. Md. Mobarak Ali, 7 no. Ward Councilor of CCC and President of Ward Disaster Management committee presided over the program while Mr. Md. Shamsuddoha, Chief Executive Officer of Chittagong City Corporation; was present there as Chief Guest. Fifty trained volunteers of West Sholoshahar ward of Chittagong City Corporation received certificates on this occasion.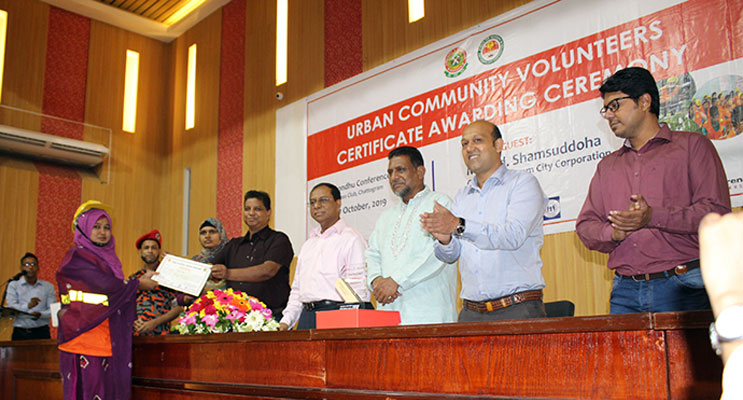 Chief GuestMr. Md. Shamsuddoha said in his speech, "Chittagong is extremely vulnerable as there are all types of disasters including earthquakes, landslides, fire and cyclone." Volunteer teams can play an important role in addressing the risks of this disaster. I am very happy to see that the trainedvolunteer team is doing various awareness activities in their area. Besides volunteers, we all need to be aware of our own position in dealing with disaster risk. "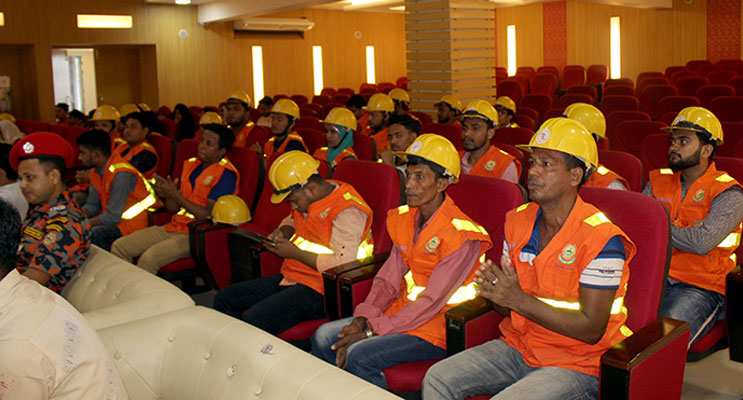 Md. Mubarak Ali said in his speech, "We will work with the cooperation of all including Volunteer Team to build the 7 no. West Sholosohor Ward as Zero Garbage Model.  With the help of Chittagong City Corporation such voluntary teams can be formed in each ward of the city."
Md. Abul Hashem, Presidentof Chittagong City Corporation's Disaster Management Committee and 26 no. Ward Councilor; Mr. Abdul Mannan, Fire Service's Senior Station Officer; Ms. FarzanaParveen, reserved women Councilor of ward 17, 18 & 19; Ms. Uma Khan Kafi, Project Implementation Officer of District Relief & Rehabilitation Office; Mr. Palash Kumar Chowdhury, Finance Director of YPSA; Mr. Md. Simon Rahman, Project Manager of Save the Children; Mr. Shawkat Osman, Project Coordinator of YPSA and all the officers of YPSA's Proyash II project were present at the event.