YPSA initiated NGO coordination meeting under Proyash Phase II supported by Save the Children on 6th January, 2020. The program was facilitated by Nasim Banu, Deputy Director of Social Development, YPSA in presence of Mohammad Arifur Rahman, Chief Executive of YPSA. 17 NGO representatives including BRAC, UNICEF, UNDP, CARITAS, Coast Trast, Save the Children, Mamata, Agrajattra, SOS, World Vision, BITA, DSK, BBF, CPP, Nowzuwan, participated in the discussion. The objective of the discussion was to form coordination mechanism among different existing NGOs in Chattogram for sustainable urban resilience.
During the meeting each NGO discussed their individual contribution for urban development within Chattogram and share future scopes for any collaboration.  Mohammad Arifur Rahman, Chief Executive of YPSA emphasized on the importance of NGO coordination to establish NGO activities recognition, sustainability and capacity building. Therefore, he suggested to form an open forum where every NGO reach each other in common ground.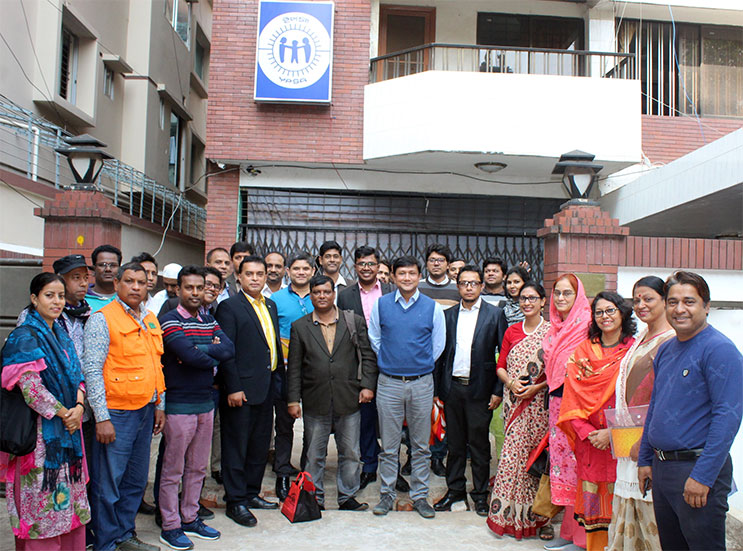 Following the discussion DSK representative gave an example of coordination advantage such as other NGOs can take CBO's help formed by DSK to work with Chattogram WASA for water sanitation. CPP also shows interest to help with livelihood training in minimum cost and in job placement for trainees. Planning and monitoring officer, UNICEF, Mr. Gaziul Hassan Mahmood added that NGO coordination will help us to avoid project based activities duplication. He also advised to form a committee for sustainability of this coordination initiative. Mr.Simon Rahman, Project manager, Save the children- agrees the formation a technical committee. On his suggestion Chief executive of YPSA moderate the procedure, named the NGO coordination as Chattogram Urban Network, and declared 11 members of technical committee for NGO coordination.
The 11 members are YPSA, UNICEF, Save the Children, World Vision, UNDP, BRAC, BBF, Shongshoptok, DSK, Mamata, and CPP. In the meeting Nasim Banu, Deputy Director of Social Development YPSA was announced as Coordinator of this technical committee. Significant decision was taken by this committee to primarily find out crying needs of 41 wards in Chattogram and present the issues to CCC to add in next election manifesto.