State minister for ICT, Zunaid Ahmed Palak inaugurated the 'Person with Disabilities Job Fair-2020' held at NGO Affairs Bureau premises in Agargaon, Dhaka on 11th January. Bangladesh Computer Council in association with ICT Division and NGO Affairs Bureau organized the Job Fair for the persons with disabilities (PWD). YPSA was invited to attend this event with a stall.
After the inauguration of the fair, State Minister Zunaid Ahmed Palak has visited YPSA stall along with ICT Division Senior Secretary NM Zeaul Alam and NGO Affairs Bureau Director General KM Abdus Salam.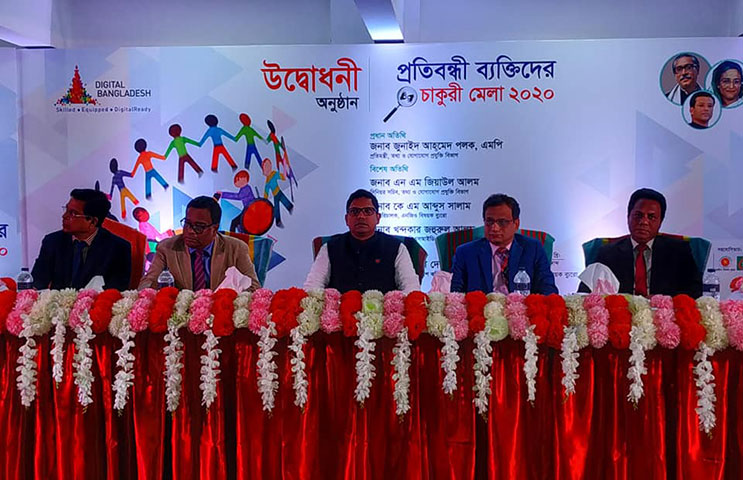 It was a great opportunity for the employers who want to employ person with disabilities. The employers had a chance to meet the candidates personally and conduct interview sessions. There were drop boxes in place as well so that candidates can come in and drop their resumes. YPSA had the opportunity to meet prospective candidates and received a lot of resumes during the job fair. The job fair was insightful for YPSA officials as they had the opportunity to meet some really talented and promising candidates throughout the event.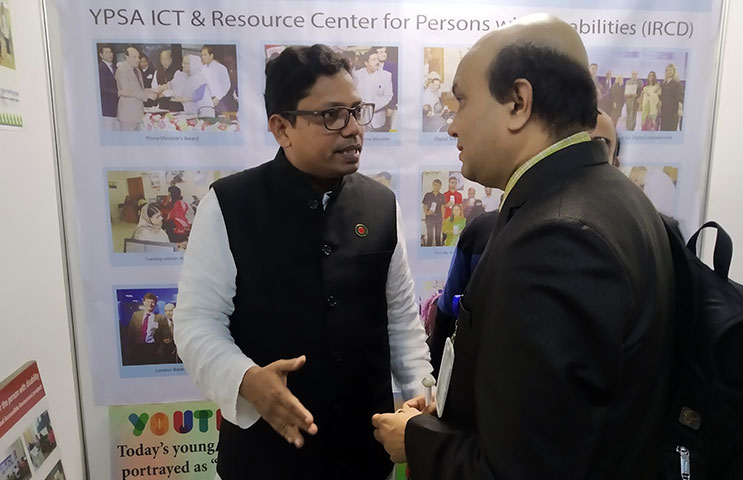 Mr. Vashkar Bhattacharjee, Mr. Nazmul Haider, Jakiya Yesmin, Mr. Tarikul Islam and Mr. Saiful Islam attended the event on behalf of YPSA.
A total of 37 companies took part in the fair this year. About 600 Persons with Disability attended the fair.