YPSA and ADD International Bangladesh jointly organized a district level inception meeting of Inclusion Works (IW) project at the City Corporation Conference Room, Chottogram today, 10th February 2020. YPSA (Young Power in Social Action) is the implementing partner of IW project in Chottogram with 5 Disable Peoples Organizations (DPO). Inclusion Works is a UK Aid supported 3 years project with the objective to create employment opportunity for the youth with disability in the private and public formal sector.
Hon'ble Mayor of Chottogram City Corporation Mr. A Z M Nasir Uddin was present as Chief Guest while Ms. Nusrat Sultana, Divisional Director of Department of Social Service was present as special guest, Dr. AQM Sirajul Islam, President, Chottogram District Professional Coordination Forum presided over the meeting.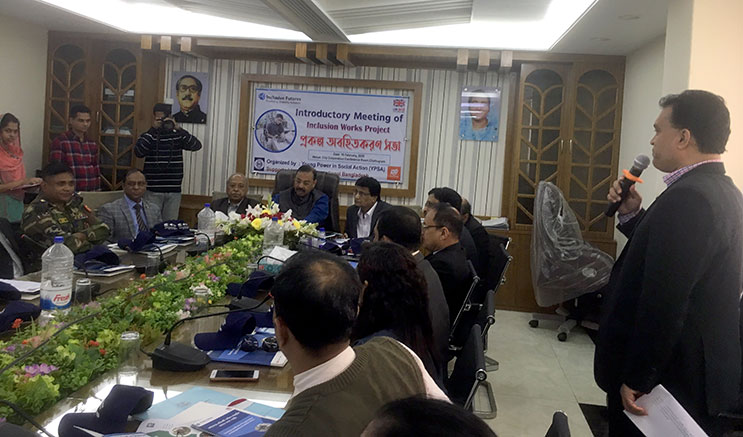 Mr. Md. Arifur Rahman, Chief Executive of YPSA moderated the inception program session while Mr. Vashkar Bhattacharjee from YPSA has given welcome speech. Mr. Subodh Kumar Das, Head of Programme, ADD International Bangladesh has given concluding remarks of the event.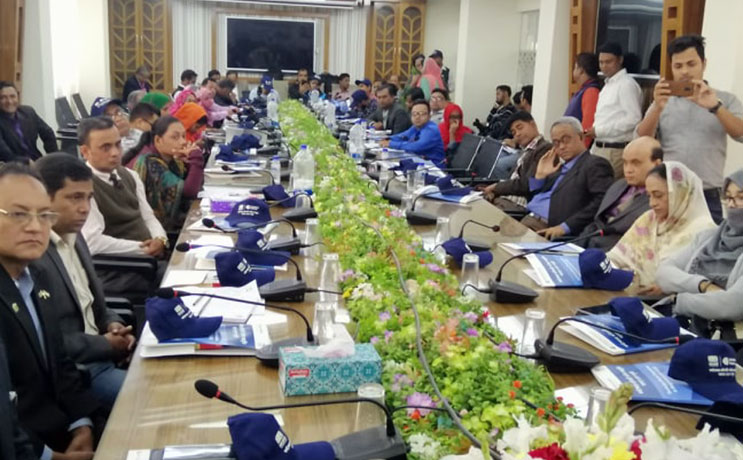 Representatives from different government departments, employers' associations, LIG representatives, representatives from development organizations, vocational training institutions, civil society organizations, DPO leaders were present in the occasion. The government officials and other guests highly appreciated for this kind of timely initiatives for the employment of youth women and men with disabilities.