YPSA has taken initiative to popularize soapy water among slum dwellers with the help of Save the Children under Proyash II project. For this intervention, on 17th June, 2020, Proyash team organized a demo event on making and using soapy water, with women group living in Amin Colony and child and youth group of 7 no Ward of Chattogram City Corporation. In total 14 beneficiaries attended including 2 representatives from child and youth group. From Proyash team, Project Coordinator, Sanzida Akter, Documentation Officer, Fahmida Noor, and Project Officer, Ataul Hakim were also present in the event.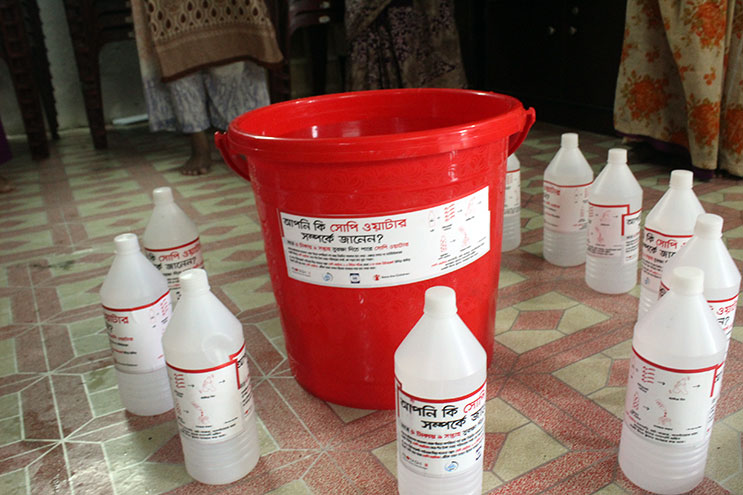 Ms. Sanzida Akter demonstrated how to make soapy water mentioning instruction has showed in PVC board to women and children representatives. Sanzida Akter said, like other daily necessities we must use soap every day to survive the Coronavirus epidemic. So we come up with this simple method for you. This will reduce your costs.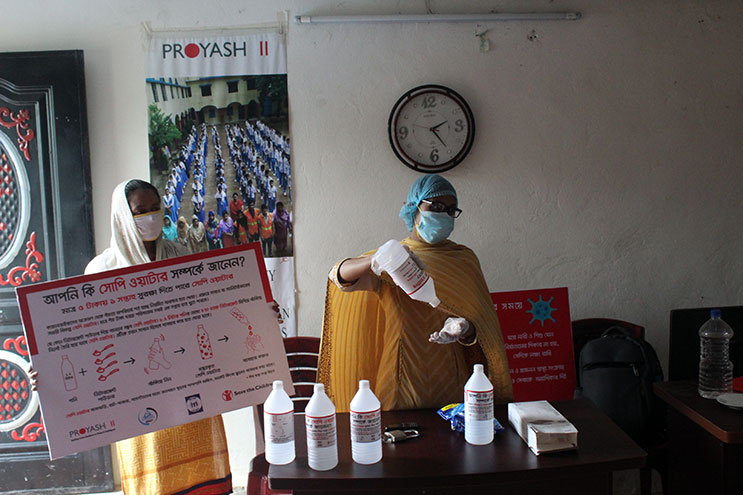 Next women group members made soapy water mixing 25 liters water and 75 spoons, detergent together. Later they fill up 30 bottles of 1 liter and make a hole in the each bottle cap to pour necessary soapy water while washing hand.
At the end they distributed 30 water bottles among rest of the women group members. They also divided into 6 groups of 2 to demonstrate the making process of soapy water to other women group members, local shopkeepers and neighbors. Each women group members were asked to reach 5-10 families to teach use of cheap soapy water to survive from COVID-19 and women members agreed upon the ideas on popularizing soapy water among slum dwellers. One of the women group member said, the soap we use to wash hands, get finished within three days. Thanks to YPSA for teaching us the method of such cheap soapy water. If we want to survive from Coronavirus we have to use soap. So it is very beneficial for us.