YPSA arranged a remembrance session and prayer on the occasion of National Mourning Day to pay respect to the architect of the independent Bangladesh, the greatest Bengali of all time, Father of the Nation Bangabandhu Sheikh Mujibur Rahman. Prayer offered forgiveness and eternal peace of the souls of Bangabandhu and the martyrs of his family. Mr. Manzur Murshed Chowdhury, Director (Economic Development Department) conducted the prayer at the YPSA Head Office on August 17, 2020 at 10:00 am.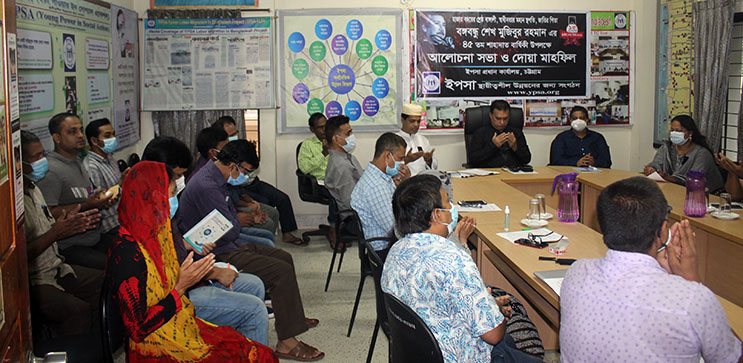 YPSA Chief Executive Md. Arifur Rahman discussed "Bangabandhu: Greatest Bengali of the millennium and the father of the nation." Mr. Palash Chowdhury, Director (Finance), YPSA discussed the career of Bangabandhu, the undisputed and promised leader of Bengal.
Sadia Tajin, Program Officer of YPSA read out the main article in memory of Bangabandhu and his late family members on the occasion of 45th martyrdom anniversary.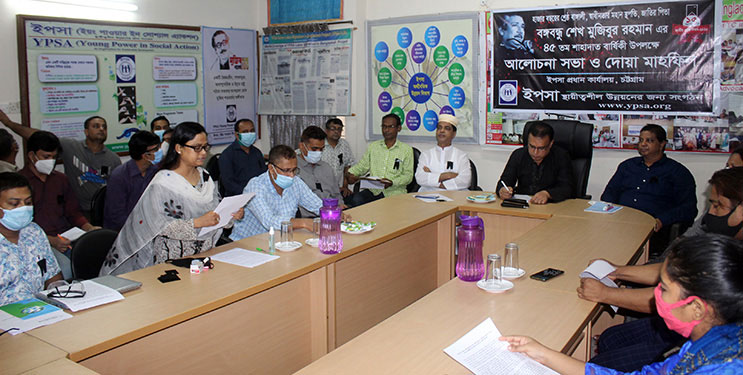 YPSA also arranged prayers and discussion meetings in different offices of YPSA in different areas.