YPSA has organized a hygiene session with Urban Community Volunteers (UCV) of 7 no Sholoshohor ward of Chattogram City Corporation. During the session, besides making aware UCVs on hygiene practice, YPSA has also distributed volunteer ID card, volunteer guideline book, and mask. The session was held in Hillview Public School auditorium maintaining proper hand wash and social distance.
Former Councilor Alhaj Md. Mubarak Ali was also present as the Chief Guest of the session. The session was facilitated by Dr. Shabnam Mustari, health care worker of urban health center. Coordinator of Proyash II project Sanjida Akhter expressed her gratitude to the Urban Community Volunteers for their efforts during Covid-19 pandemic over the past six months.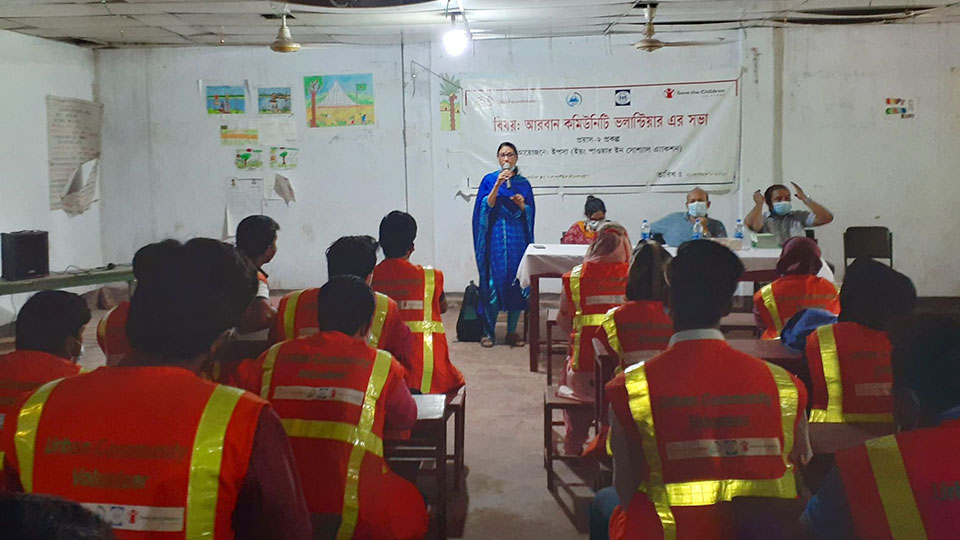 Dr. Shabnam Mustari gave an overview of the worldwide COVID-19 situation along with Bangladesh.  She also elaborated the overall management of the pandemic and personal protection such as proper hand washing, use of masks, social distance, proper ways of sneezing, coughing and spitting, and food safety and so on.
Former Councilor Mobarak Ali has expressed gratitude to YPSA and Save the Children, he said that, "The relentless contribution of UCVs during COVID-19 pandemic has proven that if UCVs could be formed in 41 wards in Chattogram urban area the problems of waste management, traffic jam and anti-social activities were reduced remarkably". He also gives proper guidance on how they can work to maintain the continuity of their activities, even if the councilors change. At the end of the session volunteer ID cards, volunteer guides and masks were distributed among the urban community volunteers.