"Towards achieving SDGs, along with the government, YPSA also deserves praise for their development activities in different Upazilas of Chattogram division including Sandwip." Said Director (Reg. & Audit) of NGO Affairs Bureau and Additional Secretary to the Government of the People's Republic of Bangladesh Md. Shahadat Hossain while he was present as chief guest in a discussion meeting and distribution of Old Age Allowance for senior citizens and assistive devices, at Sandwip on 11th October.
YPSA Chief Executive Md. Arifur Rahaman and Director (ED) Manzur Murshed Chowdhury spoke in the meeting among others. Program Manager of YPSA Newaz Mahmud moderated the meeting.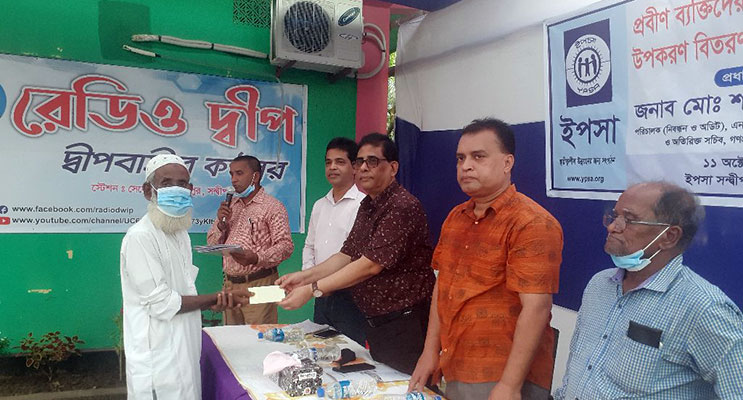 At the end of the program, the chief guest handover Old Age Allowance to 20 elderly, walking stick to 2 elderly and wheel chair to 1 child with disability.
He also inaugurated the proposed Safe-Labour Immigration Support Centre at Sandwip.