On 11 October'2020, YPSA launched safe migration support center in Sandwip, Chattogram. This migration center was inaugurated by Md. Sahahdat Hossain, Director, NGOAB, Prime Minister Office and Additional Secretary, Peoples Republic of Bangladesh. This center was located at YPSA Office, Senerhat, Sandwip, Chattogram. In other words, YPSA launched another two migration support centers at Musapur and Rahmatpur Union Parshad Complexes respectively. Mr. Zahirul Alam Mazumder, Deputy Director, District Employment and Manpower Office, Chattogram was inaugurated these centers with the presence of respective union Chairpersons and Grievance Management Committees.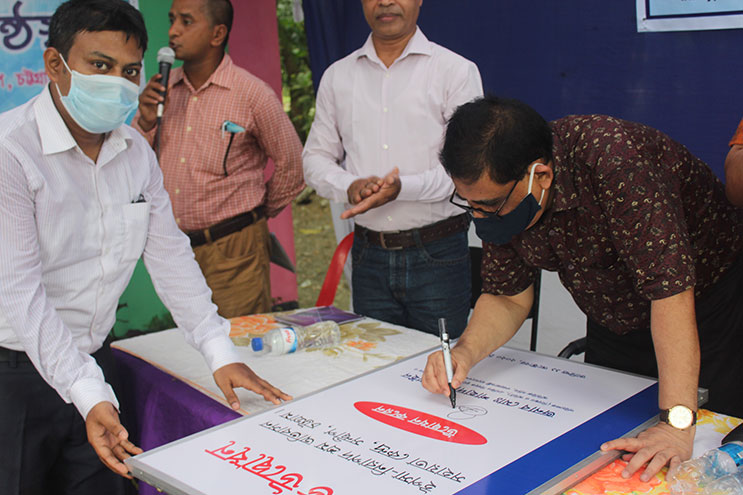 YPSA extended the project on Fairer Labour Migration in Bangladesh project at Sandwip on 2020. The project aims to improve the transparency and accountability of the migration process. In that compliments, YPSA observed that there is no support center or help desk of labour migration in union or upazila level. But major portions of migrants are from villages. As a result they are not getting the right information and easily cheated. In that context, YPSA established Fair Migration Support Centers (FMCs) at Union Parishads. These centers will assist migrants with right information and steps of safe migration. Migrants who come to this center they will inform of the services of service providers with contact details.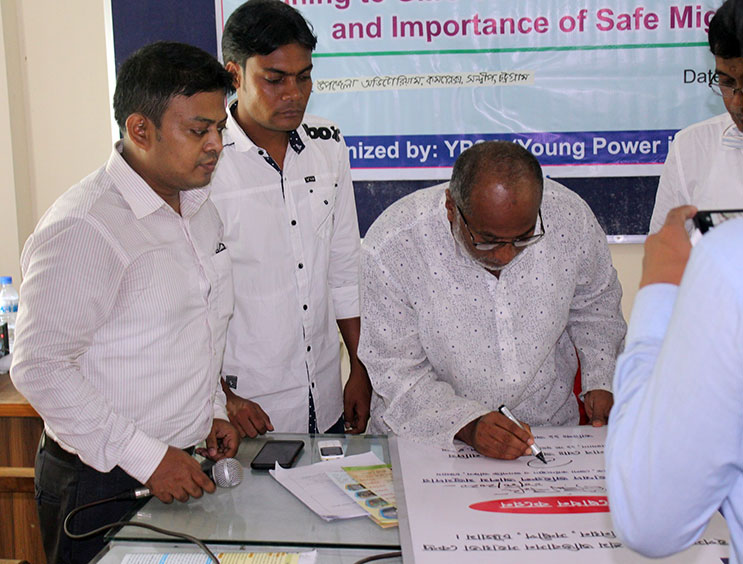 These centers also willdisseminate the information and initiatives of government to protect the rights and welfare of migrants and their family members. So thesecenters will facilitating on decentralization the services of DEMO (District Employment and Manpower Office) and TTC (Technical Training Centre) at root as a help desk. Thesecenters will be received complaints from oversees or domestic violence relevant which later on tried to settle with the support of GMCs. YPSA has a good experienced of migration support center at Rangunia, Chattogram and Cox's Bazar Sadar, Cox's Bazar. A youth volunteer will be facilitated of this centers.