Chittagong District Administration has organized basic disaster management training on Standing order of Disaster (SOD) for Ward Disaster Management committee (WDMC) members of Chattogram City Corporation to enhance the capacity on ward disaster management as per Disaster Management Directorate (DDM) initiative. The day long training program was held on Friday 11 November at Nasirabad Govt. High School and was facilitated by Disaster Management Directorate (DDM) office, Dhaka. WDMC members from 12 wards of Chittagong City Corporation participated in the training including three working wards of YPSA (Young Power in Social Action) Proyash-II project.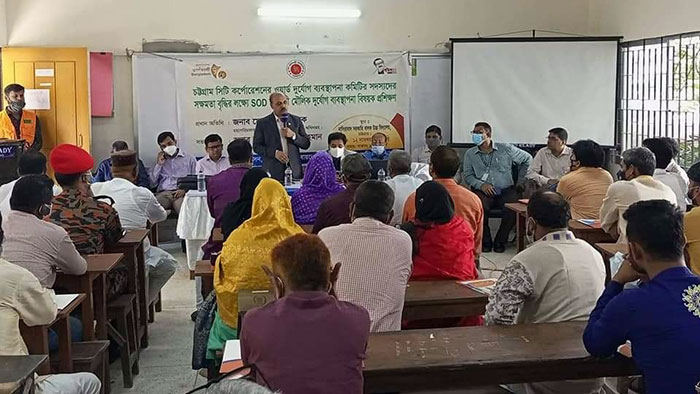 Director General (Grade-1) of the Disaster Management Directorate (DDM) Md. Atiqul Haque was present as the chief guest in the program and Deputy Commissioner of Chittagram Mohammad Mominur Rahman presided over the inaugural function.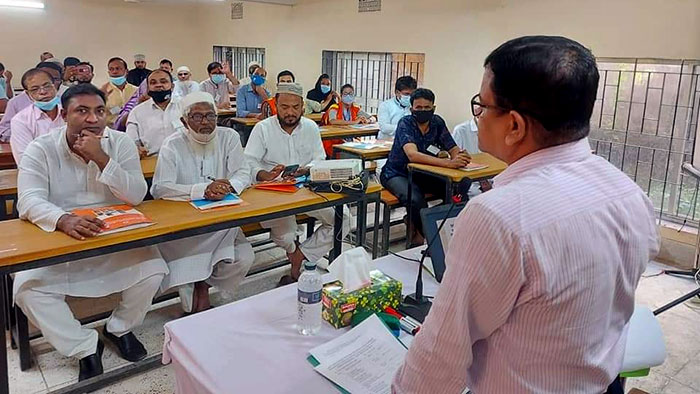 Deputy Assistant Director of Fire Service and Civil Defense Newton Dash and Director (Finance) of YPSA Mr. Palash Kumar Chowdhury participated as special guest. The training was conducted by District Relief and Rehabilitation Officer Mr. Sajeeb Kumar Chakraborty. 12 ward Councilor, women councilors from reserved seats and many others participated in the training. Mentionable that, YPSA Prayash-II project with support of Save the Children, Bangladesh provided overall assistance in organizing the training program as it is working on disaster risk reduction in 4 wards of Chittagong City Corporation. In addition, Urban Community Volunteers under YPSA Prayash-II project also provided round-the-clock voluntary service at the event.