YPSA celebrates National Youth Day-2021 through attending rally and discussion meeting with the join collaboration of local administration in Chittagong and Cox's Bazar. The National Youth Day'2021 was observed with the aim of building 'Sonar Bangla' as dreamt by Bangabandhu Sheikh Mujibur Rahman and keeping in mind the creativity, self-confidence and enthusiasm of the youths. This year's theme of the day is 'দক্ষ যুব সমৃদ্ধ দেশ, বঙ্গবন্ধুর বাংলাদেশ'.
In the discussion of Chittagong City program, Md Kamrun Hasan, Divisional Commissioner, Iqbal Hossain, Additional DIG( Administration and Finance), Chattogram, Md. Mominur Rahman, Deputy Commissioner, Chattogram, Projesh Kumar Saha, Deputy Director, DYD, Chattogram and YPSA Youth volunteers attend the rally and discussion. The discussion program was moderated Md Jahan Uddin, Officer, DYD, Kotowali zone, Chattogram.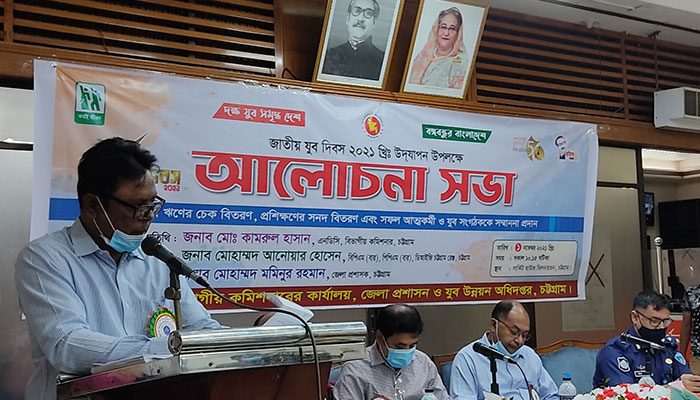 Besides, a zoom webinar was organized by YPSA-CYD on 1st November to marking the National Youth Day'2021. Mr. Projesh Kumar Saha, Deputy Director, DYD, Chattogram, Ashrifa Tanjim, Principal, Chattogram Mohila Technical Training Center and Md Arifur Rahman, Chief Executive, YPSA was present as a resource person of this webinar. Abdus Sabur, Youth Focal, YPSA was moderate the webinar.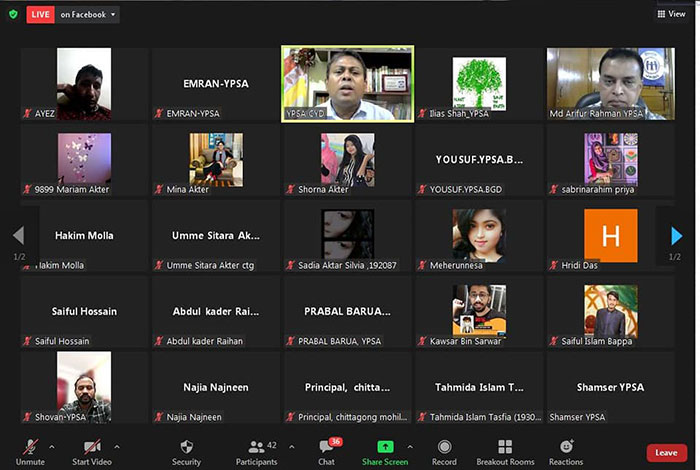 Mr. Projesh Kumar Saha, Deputy Director, DYD, Chattogram said that youth organizations make a positive role in pandemic situation for skill development of Youth and DYD helped this youth  organizations to flourish for skill development initiatives.
YPSA Chief Executive Md. Arifur Rahman talked about that government, private skill development organizations and NGOs should work at root level and hard to reach areas for skill development of Youth.
Ashrifa Tanjim, Principal, Chattogram Mohila Technical Training Center focused that there is alternative for technical education as well as technical education and training can build a skilled Youth generation. Chittagong Women Technical Training Center is working to develop the skill of youth through technical training.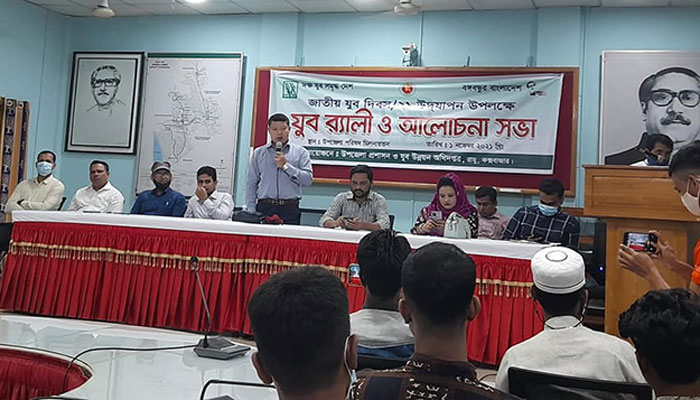 As a youth representative Shorna Chowdhury, Founder, Ushar Alo Jubo Songho, Hefajur Rashid, Founder, Progotisheel Jubo Songho, Mina Akter, Champion, Youth Climate Hackathon, Md Saiful Islam, CEO, Cox's Bazar Event Planner, Omar Faruk Joy, Founder, We Can platform Cox's Bazar shared their opinion about how youth can contribute to improve a better society by taking initiative of skill development.
Besides, YPSA Chief Executive, Md. Arifur Rahman attended as a representative of YPSA at Youth and Women Workers Camp-2021 to celebrate national Youth Day-2021 which is organized by Bangladesh Institute of Labour Studies (BILS) in YPSA-HRDC Sitakunda Campus, Chattogram.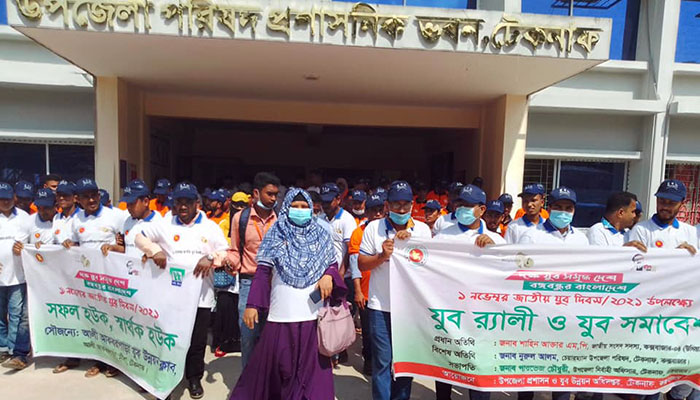 Moreover, the discussion and rally is held at Upazilla Porishad Auditorium, Teknaf  which is organized Upazilla administration and Department of Youth Development (DYD) of Teknaf, Cox's Bazar where YPSA Joined as a development partner. Here, Shahin Akter , MP, Cox's Bazar-04, (Ukhiya-Teknaf), Nurul Alam, Upazilla Chiarman, Teknaf, Cox'sbazar, Parvez Chowdhury, UNO, Teknaf, Cox'sbazar attended in this discussion meeting. All the guests focused and shared the importance of skill development activities of youth for the economic development of Bangladesh.