YPSA Center For Youth and Development organizes "Volunteer Talk" webinar to celebrate International Volunteer Day-2021 with the theme "Volunteer now for our common future". Volunteers from all over the country shares their tremendous journey to change the society as a volunteer. Besides, YPSA Youth Focal and Program Manager Abdus Sabur shares with the volunteers that, volunteerism is changing now due to the fourth industrial revolution and technological advancement as well as effect of pandemic situation. Volunteerism can be offline and online where a person's dedication, commitment is the main purpose to change the society. Now the volunteers are giving their effort by preparing online poster, social media campaign, preparing online video and so on. "Volunteer Talk" Program is moderated by YPSA Project Officer Shovan Chowdhury.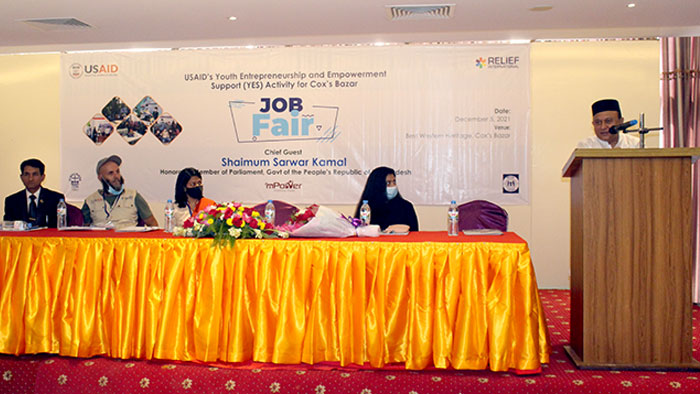 Besides, A day-long Job Fair has been organized at 05th December 2021 to celebrate International Volunteer Day-2021 at Best Western Heritage (Cox's Bazar) in light of building a positive linkage between the trained TVET graduates of USAID's YES Activity Program and the potential recruiters across 4 Upazilas of Cox's Bazar.
Honorable Member of Parliament, Cox's Bazar-03, Mr. Saimum Sarwar Kamal inaugurated the Job Fair as the Chief Guest of the event. Total 10 recruiting organizations (Hotel, Café & Restaurants, event organizer, Fashion boutiques, etc.) have participated in the fair where they promoted their services and trades for the attendees.