With the theme "Leadership and participation of persons with disabilities toward an inclusive, accessible and sustainable post-COVID-19 world)", YPSA celebrated 30th International Day of Persons with disabilities 23th National Day of Persons with disabilities at different places on 6th December in collaboration with Upazila Administrations, DPOs and other alliances. Discussion meeting and assistive device distribution to Persons with disabilities were organized to mark the day.
YPSA and Mirshari Disable People Organization (DPO) jointly organized and discussion meeting at Mirshari Upazilla with the support of Mirsharai Upazilla Administration and PKSF.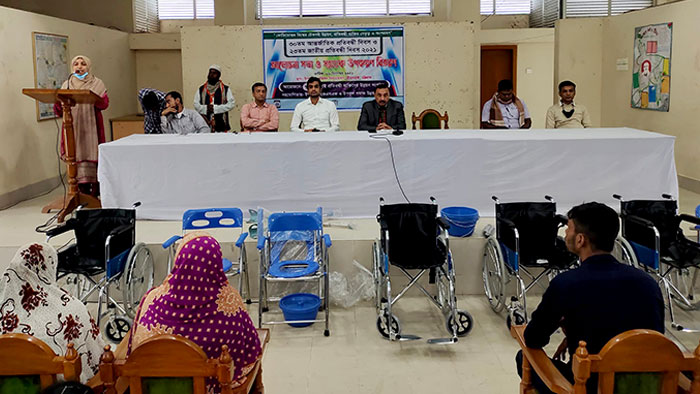 Mr. Md Alhaj Jasim Uddin Upazilla Chairman was present as the chief guest at the meeting chaired by Upzilla Nirbahi Officer Mohammad Minhazur Rahman. Sabrina Rahman Lian, Upazilla Social Welfare officer of Mirshari, Newaz Mahmud Program, Manager of YPSA, Md. Sukumar Nath branch manager of YPSA, Akbor Hossen President of Mirshari Disable People Organization (DPO) ware present as special guests and Md. Istiak Ahmed, General Secretary of Mirshari Disable People Organization (DPO) has facilitate the event.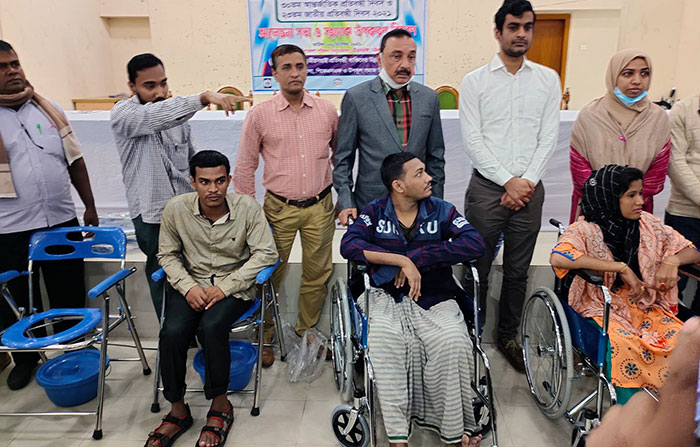 During the discussion, the guests said that the Mirsarai Upazila administration was very grateful to YPSA for support of persons with Disabilities. Persons with disabilities are no longer oppressive. They would contribute to the development of the country if we change our attitude towards them. The present government is taking suitable steps to enhance the facilities and social awareness of persons with disabilities, such as increasing disability allowance, supporting disabled people in every field of social development so that persons with disabilities can contribute to the society.
After the discussion meeting, 20 Persons with disabilities received assistive devices from the guests with the support of YPSA.