Waterlogging and improper waste management are the biggest problems of Chattogram. Due to these most canals of the city, including the Chaktai Khal, have become a garbage dump. This situation has become so unprecedented that, it cannot any longer be addressed by any individual institution or organization. The situation requires joint efforts from all aspects and Youth can play a crucial role in this regard. In addition to strengthening coordination between concerned authorities and experts through various youth alliances and networks, youths can and have to come forward to increase the overall awareness of the city dwellers for restoring the city's canals by maintaining certain manners of waste management.
Former Vice-Chancellor of the University of Chittagong, Prof. Dr. Iftekhar Uddin Chowdhury stated these as chief guests at a roundtable organized by Bangladesh Alliance of Youth (BAY), a network of youth organizations in Chattogram in collaboration with YPSA and Save the Children.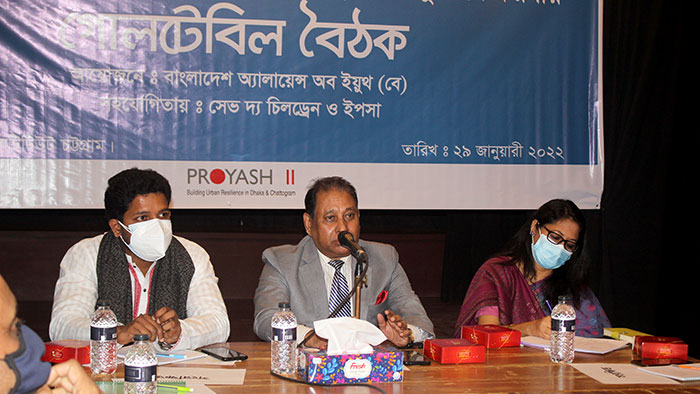 Professor Dr. Iftekhar Uddin Chowdhury expressed his views that although waterlogging is mostly evident during the monsoon every year, we better than anyone know that, its persistence persists throughout the year. Improper waste mismanagement and filling of canals and ditches with wastes and garbage is one of the major causes behind waterlogging in Chattogram. In order to mitigate the waterlogging problem in Chattogram, the infrastructures and drainage systems of the city will have to be streamlined or reformed as per the outline adopted in 1961.
The roundtable presided over Deputy Director, YPSA (Social Development) Nasim Banu and Engineer Sanatan Chakraborty, President, Purba facilitated the discussion in presence of representatives from various sectors and youth organizations.  Nasim Banu stated that Chattogram is our city. Our youth will be able to play the biggest role in solving all the problems of this city as they are now united under an excellent network- the Bangladesh Alliance of Youth (BAY).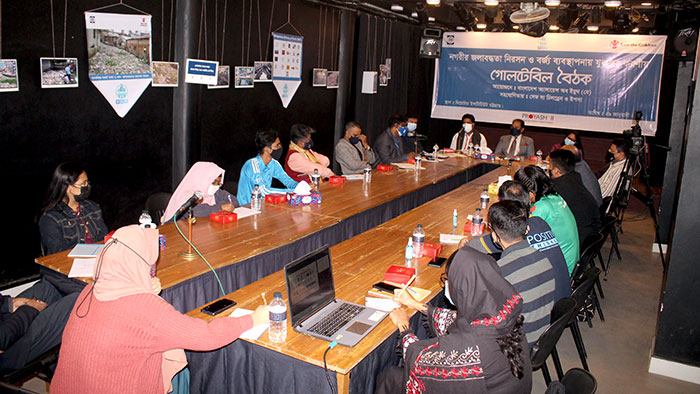 Among other discussants, Board Member of Chittagong Development Authority (CDA) and President of Architect Institution, Chittagong Chapter Architect Ashiq Imran said that the youth community can play a special role in preventing the lack of coordination of development agencies in Chattogram. A network of voluntary youth organizations like Bay, where many organizations work together for the same purpose, can act as an effective pressure group building public opinion and accelerating ongoing development projects.
Apart from the representatives of the member organizations of Bangladesh Alliance of Youth, the meeting was also roundtable by discussion from Chairman of the Standing Committee on Waste Management of Chittagong City Corporation, Councilor Md. Mubarak Ali, Forest and Slum Development Officer of Chattogram City Corporation Moinul Hossain Ali Chowdhury, Columnist and Researcher Khono Ranjan Roy, Assistant Editor of Daily Purbodesh Abu Taleb Belal, Treasurer of Architect Institution, Chittagong Chapter Architect Vijay Shankar Talukder, Divisional Coordinator of UNDP Sarwar Jahan, Chief Executive Director of UTSA Mostafa Kamal Jatra, Executive Director of Bright Bangladesh Forum Utpal Barua, and others.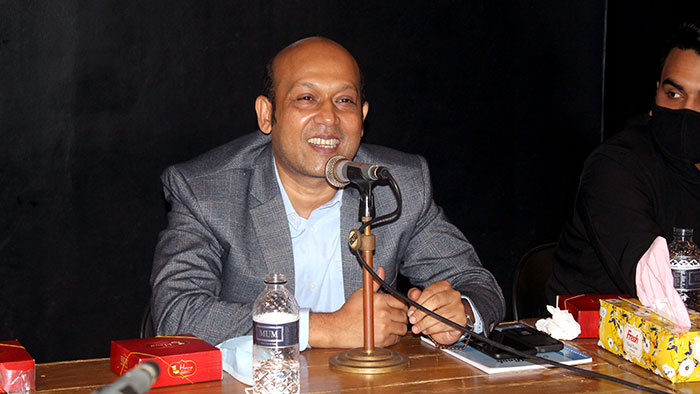 Besides them, among bay member organizations UN Volunteer Limon Sheikh, President of Positive Thinkers Jiku Chowdhury, Vice President of Chittagong University School of Debate Mariom Jahan, President of Youth Voice of Chittagong Rifat Jahan Nadi also gave their remarks.
At the beginning of the meeting, Monitoring and Evaluation Officer of YPSA Syed Mohon Uddin presented a multimedia presentation on Bangladesh Alliance of Youth and President of Human Voice Bangladesh Kauser Bin Sarwar presented a multimedia presentation on the current condition of canals and drains in the city.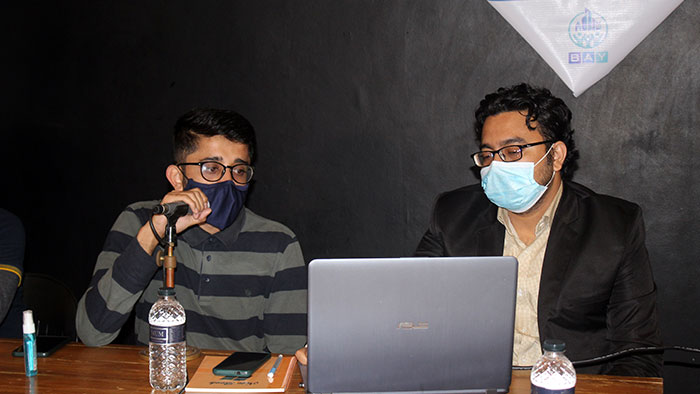 Mentionable that the Bangladesh Alliance of Youth is a network for youth organizations created by YPSA and Save the Children incorporating more than 20 youth organizations working on various issues in Chittagong city for the purpose of urban development and inclusion of youth in planning to build a safe, sustainable and inclusive city.
Organizations affiliated with the Alliance are Elevation 360, Bd Clean, Rotaract Club of Chittagong, Chittagong University School of Debate, Drishti Chittagong, Human Voice Bangladesh, International Youth Change Maker, NCTF Bangladesh, Jagrata Jubo Samajik Songho, Manobik, Positive Thinkers, Progressive Youth Association, Purba, Bangladesh Red Crescent Society, SDG Youth Forum, Team Chittagong, UN Volunteers Bangladesh, Youth Voice of Chittagong, Ushar Alo Jubo Songho and others.