Secretary of the Ministry of Chittagong Hill Tracts Affairs of Government of Bangladesh Mosammat Hamida Begum inaugurated the Safe Space and distributed Dignity Kits among the female students as chief guest at the Noy Mile Tripura Para Junior High School in Dighinala in Khagrachhari District under the project "Empowering Girls and Children in Chittagong Hill Tracts through Education and Skills".
Khagrachhari Hill District Council and YPSA are jointly implementing the project for empowerment of girls and women in the Chittagong Hill Tracts through education and skills with the support of UNDP. Under this project, the process of conducting profiling sessions in 100 schools of the district, formation of youth clubs, setting up of safe spaces for female students, distribution of dignity kits and handing over of first aid kits are underway.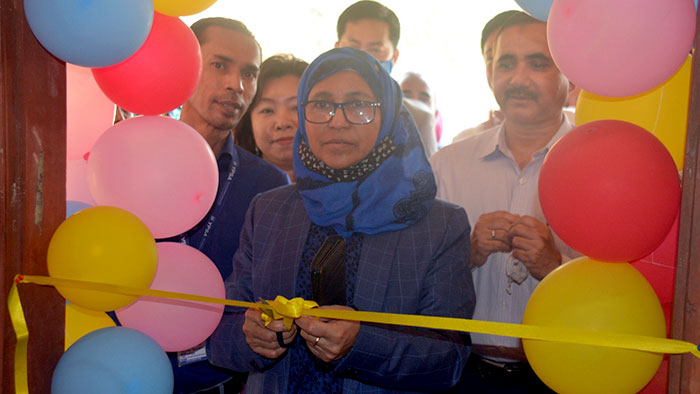 Secretary Mosammat Hamida Begum cut the ribbon for the Safe Space for female students at the school on February 26. During this time she distributed dignity kits to 106 female students of the school.
Meanwhile, Chittagong Hill Tracts Development Board Vice Chairman Mohammad Nurul Alam Chowdhury, UNDP Chief Gender and Cohesion Jhuma Dewan, Khagrachhari District Manager Priyatar Chakma, Upazila Facilitator Suyash Chakma, YPSA Project Manager Md. Mohin Uddin and other officials were present.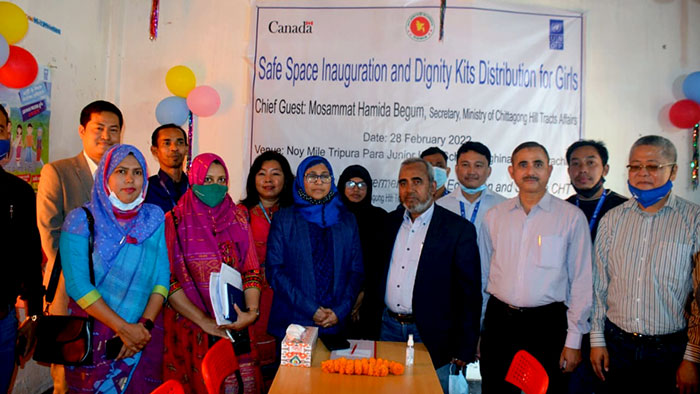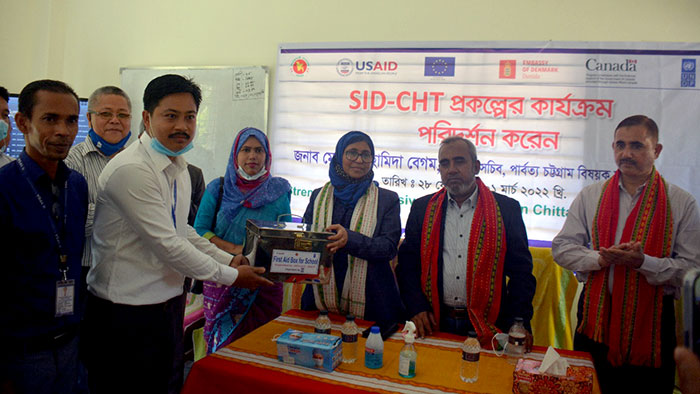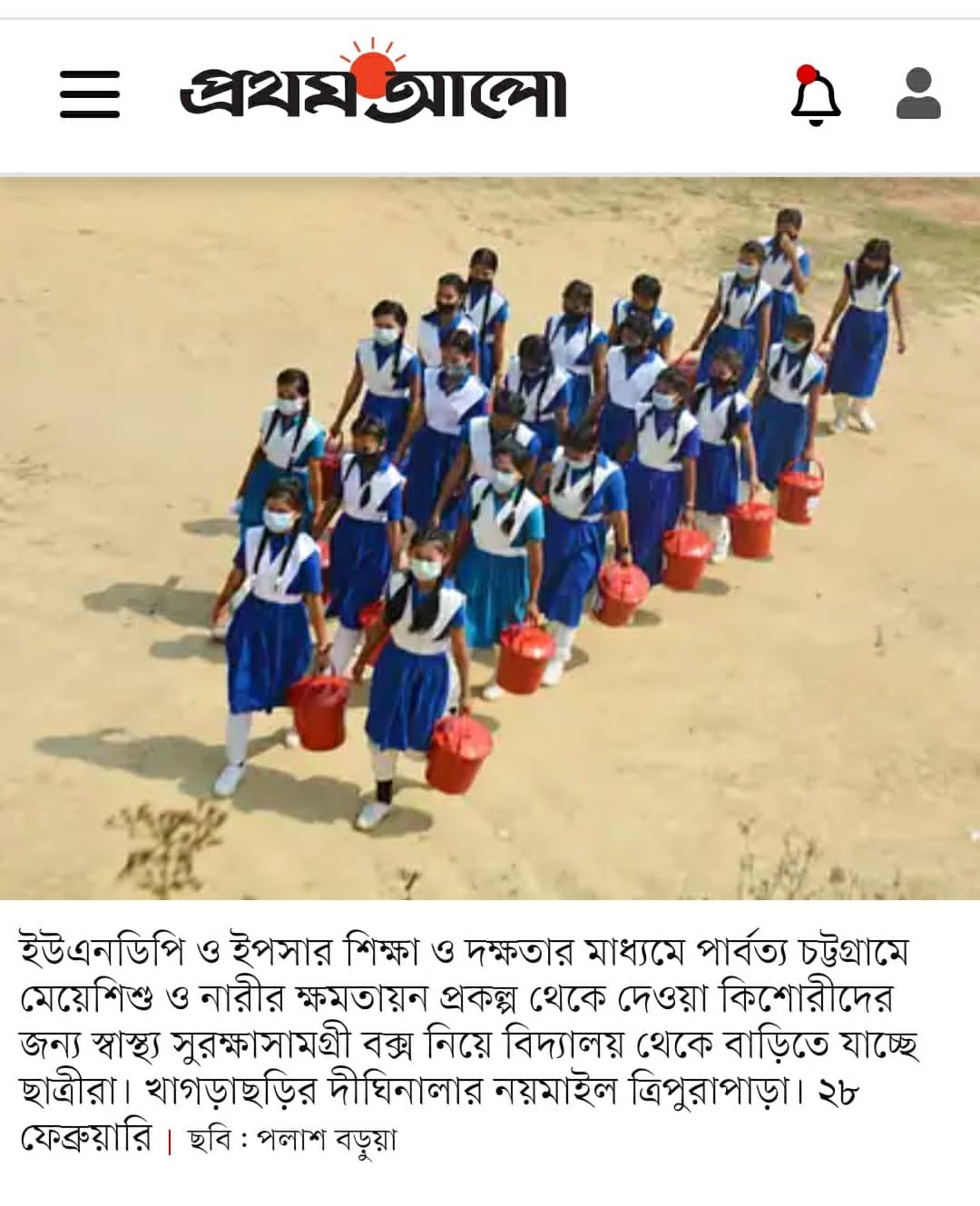 Media Coverage:
দীঘিনালায় নারী শিক্ষার্থীরা পেলো সেইফ স্পেস ও ডিগনিটি কিটস্ – Alokito Pahar
পাঠ্য বইয়ের পাশাপাশি অন্যান্য বই পড়তে হবে: পার্বত্য সচিব – parbattanews