YPSA has organized a daylong leadership development training workshop for children and youth held at the BURO Bangladesh, CHRD Chattogram office On 2nd March, 2022. The training was organized to prepare the children and youth under PROYASH II project for leading urban DRR issues in various national and international platform.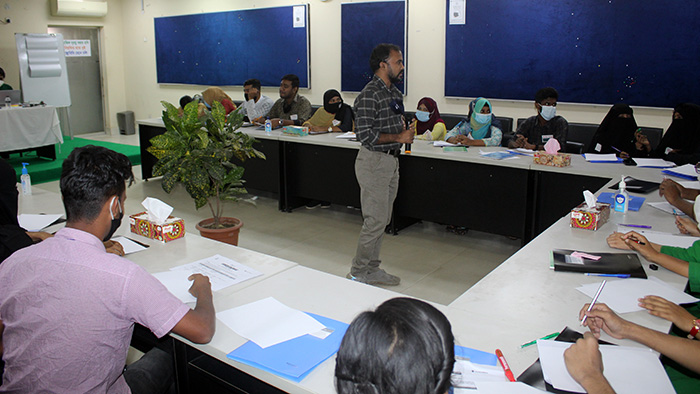 The training was moderated by Mahmuda Hoque, Senior Officer-Advocacy, Save the Children and facilitated by Monitoring and Evaluation Officer, Syed Mohon Uddin. Abdus Sabur, Youth Focal of YPSA was present as trainer and Shovon Chawdhury, project Officer of YPSA was present as training facilitator. At the end in total 32 children and youth received training certificate.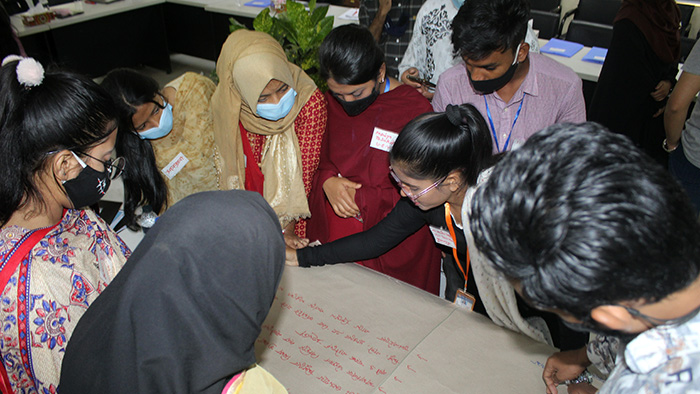 Mr. Shovon Chowdhury started the training with ice breaking session. Later throughout the training Mr. Abdus Sabur discussed the purpose, virtues and cons of leadership, volunteerism, human rights and communications mechanism. Participants attended the training actively throughout various group work. To be mentioned here a pre-test and post-test was taken from the participants to ensure better understanding of learning of the participants.
Mahmuda Hoque, Senior Officer-Advocacy, Save the Children concluded the training by hoping participants' active contribution for the betterment of their community from the learning of the training.