YPSA, with support from BSRM CSR initiative, distributed food among the flood victims at different areas of Sylhet on 23 July.
The torrential monsoon rains devastated Bangladesh once again. The rain-fed flood inundated 60 percent of areas in Sylhet district and 90 percent of areas in Sunamganj district of Bangladesh. The flood was triggered due to torrential rainfall in the north-eastern districts and the flash flood in upstream India's Meghalaya and Assam where record-breaking rainfall was recorded. The paved roads in Sylhet have been submerged in the flood water. The boat is the only source of communication now.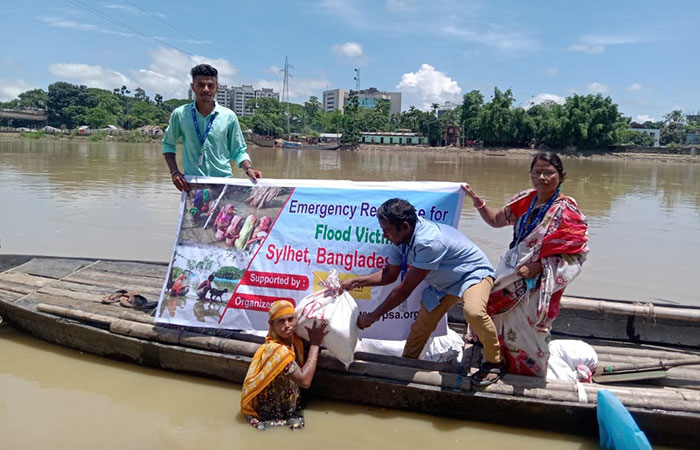 Nearly 40 lakh people have been marooned in the two districts in one of the worst floods in the region in memory. "These are the worst floods we've seen for 20 years," said Nushrat Rahman Chowdhury, Christian Aid's climate justice policy adviser based in Bangladesh.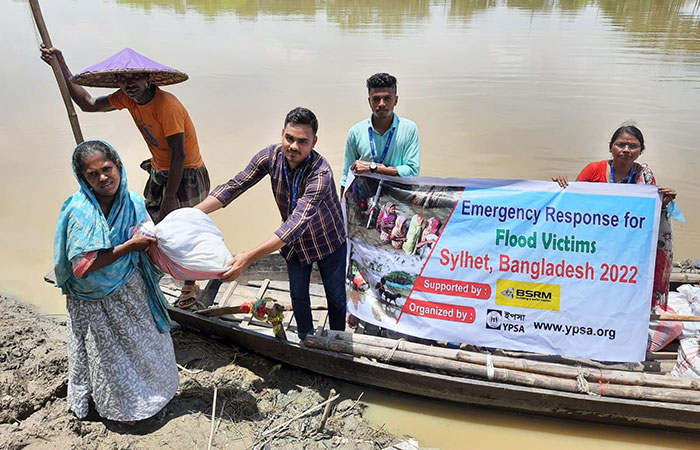 About a quarter of Sylhet's population of 15 million were left stranded by the floods. The military has been deployed to deliver aid to the region. According to Bangladesh's Flood Forecasting and Warning Centre, more than 80% of the district was under water.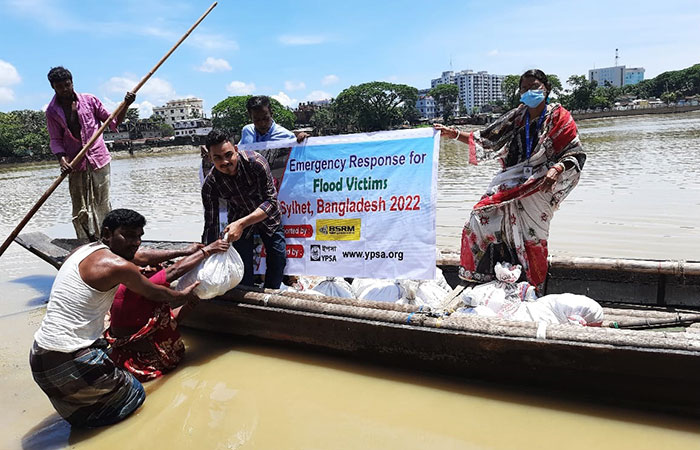 The UN estimates that 4.3 million people were affected by the flash floods across seven districts of Bangladesh. The authorities are struggling to get safe drinking water and food to people.
According to the Power Development Board in Sylhet divisional office, at least 1.8 lakh consumers are without electricity in different Upazilas of Sylhet and Sunamganj, including Sadar Upazila of Sylhet, South Surma and Chhatak Upazilas of Sunamganj, and Sylhet metropolis and its surrounding areas.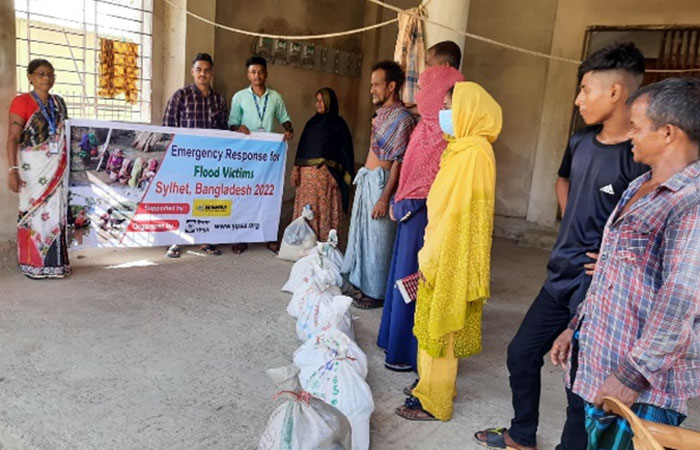 YPSA has long experience in disaster response and management particularly during and post-flood situations. Based on its long experience in emergency particularly flood response, YPSA has deployed a Disaster Management and Emergency Response team and started the emergency response activities in the affected areas of Sylhet in Bangladesh. After a few days of emergency work, YPSA will select specific areas for more intensive work with the flood victims in consultation with the local administration.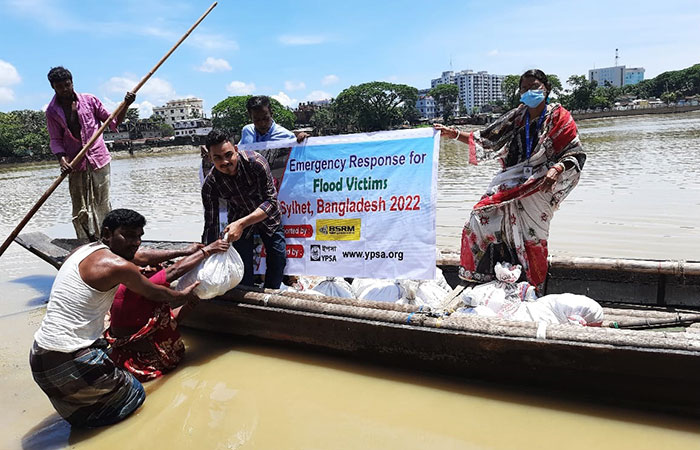 Under the country's renowned company, BSRM CSR initiative YPSA Dhaka office lead YPSA Sylhet team to distribute in the affected area of Sylhet Sadar named Gutatikor, Momin Khola, Mendibag, Sadipur, Kushighat, Shib bari, Kadamtoli and Galimpur. The distributed food and essential items are rice, pulses (mosur dal), soybean oil, potato, onion, chira, ORS, soap, candle, and matchbox. The total number of beneficiary families was two hundred fifty.