Ms. Claudia Mahler, United Nations' Independent Expert on the Enjoyment of All Human Rights by Older Persons, visited YPSA's Older Persons Care and Support program in Sitakund Upazila and Chattogram City Corporation area, from 13 to 14 November.
Claire Mathellie, Human Rights Officer at United Nations Human Rights; Policy advisor and researcher, Peter Litschke; Nasim Banu, YPSA Deputy Director and Program Manager Newaz Mahmud were present during the visit.
United Nations independent expert on the enjoyment of all human rights by older persons Claudia Mahler on Monday began her 11-day visit to Bangladesh focusing on older persons' rights in specific contexts, including emergency situations related to climate change and forced displacement.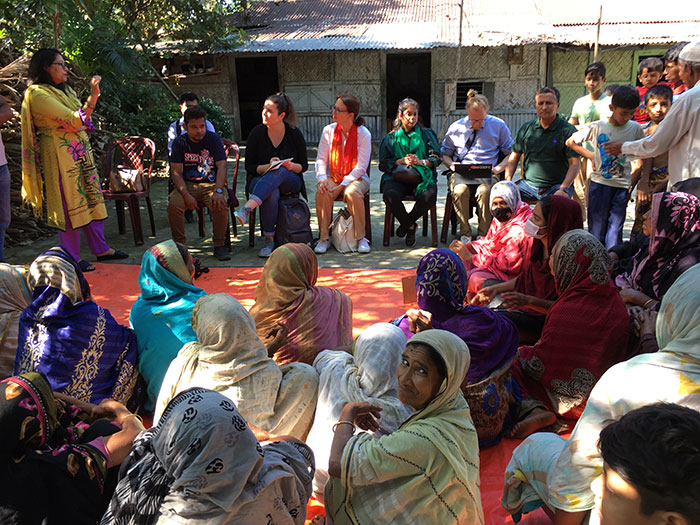 Mahler is visiting Bangladesh at the invitation of the government of Bangladesh and will hold discussions in Dhaka, Rangpur, and Chittagong with government representatives, UN presences, civil society organizations working with older persons, academics and older persons. Mahler will present a full report of her visit to the Human Rights Council in September 2023, according to her office.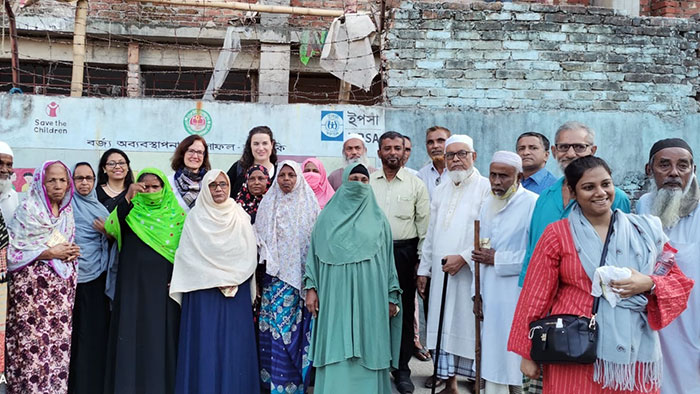 On the morning of the 13th Noverber, they held an official meeting with the Deputy Director of Divisional Social Services Office, Chattagram, Kazi Nazimul Haque at his Khulshi divisional office. During this meeting the Additional Director and Assistant director of Social services were also present.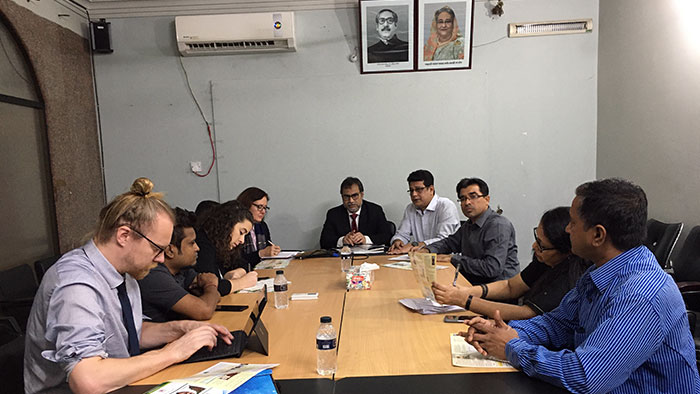 After that, they met with the local CSO representatives of Chattogram in the meeting room of YPSA head office.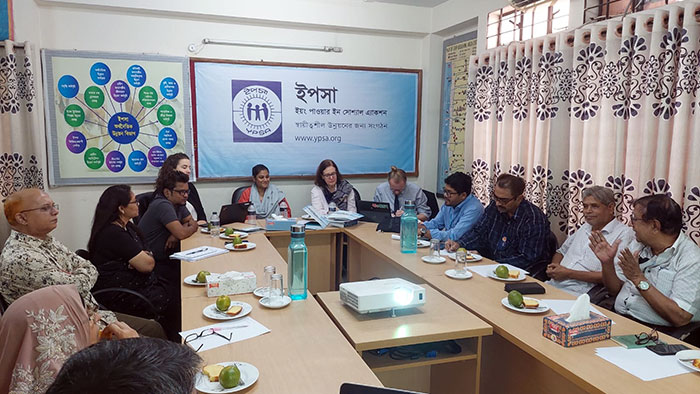 Following the meeting, Mahler visits Nobi Nagar slum and discuss different issues with older people and social leaders.
Next day, Mahler participated in a courtyard meeting with some older women of Sayedpur village in Sitakund, a sub district of Chattogram.
They visit various activities such as income generating activities by the older person, ‍housing and relocation program for climate displaced persons, Probin Samazik Kendra (Older People Social Centre).