Hilary Heath an official of the Climate Justice Resilience Fund (CJRF) visited YPSA Head Office and Climate Displacement including Community-Based Relocation Initiatives on 26-27th February 2023. During the visit, she explored the different impact-level activities of the organization under the project "Addressing the Rights and Needs of Climate Change Induced Displaced People of South-Eastern Coast of Bangladesh" with the support of CJRF since 2018.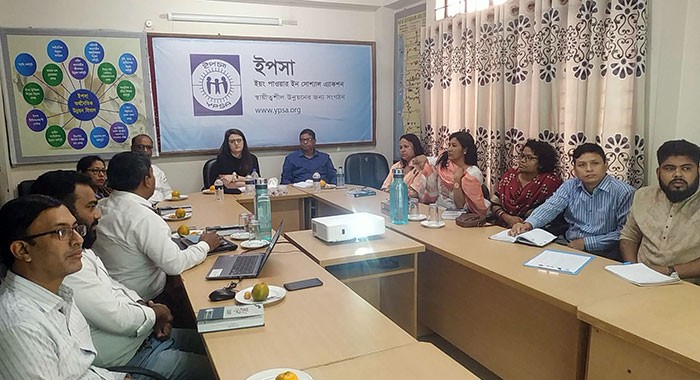 On 26th February at YPSA Head Office, Mr. Mohammad Shahjahan, Director (KM4D) and Focal Person of the YPSA-CJRF Climate Relocation Project facilitated the introductory session with her. Subsequently, Mr. Abdus Sabur, Program Manager and Youth Focal presented a brief profile and historical journey of YPSA. After that, Mohammad Shahjahan presented the progress and achievement of the Climate Displacement Initiatives of YPSA and YPSA-CJRF project activities. At the meeting, Mr. Palash Chowdhury, Director (Finance), Nasim Banu Shyamali, Director (Social Development), Farhana Idris, Divisional Coordinator, Prabal Barua, Program Manager, Morshed Hossan Molla, M&E Officer of YPSA-CJRF project were present respectively and share their opinion with Hilary Heath about the different issue based activities in the coastal area of Bangladesh.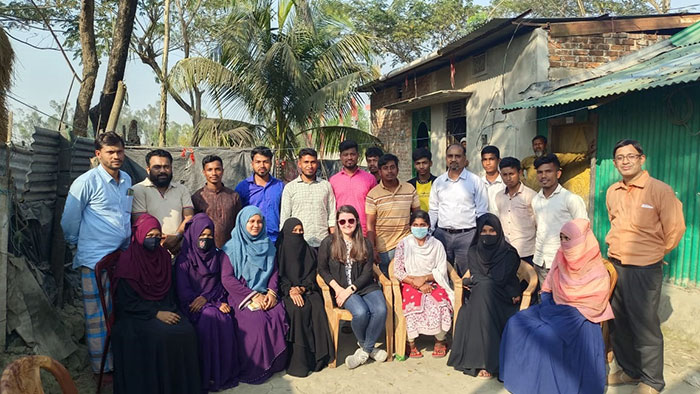 On 27th February, she went to visit the Banshkhali sub-district of the Chittagong to observe the YPSA initiative on durable resettlement activities of climate change-induced displaced communities. She talked with the input support receiver who got training on a sewing machine, about what changes are going on after receiving the swing machine. Afterward, she visited 2 relocated family houses in Premasia, Khankhanabad union, which was built by YPSA as a community-based relocation initiative. At the same time, she talked with the local people and relocated families in their present and past life. Then, she attends a meeting with community team members to know about their role in social development and supporting contributions with YPSA for the well-being of climate-displaced households.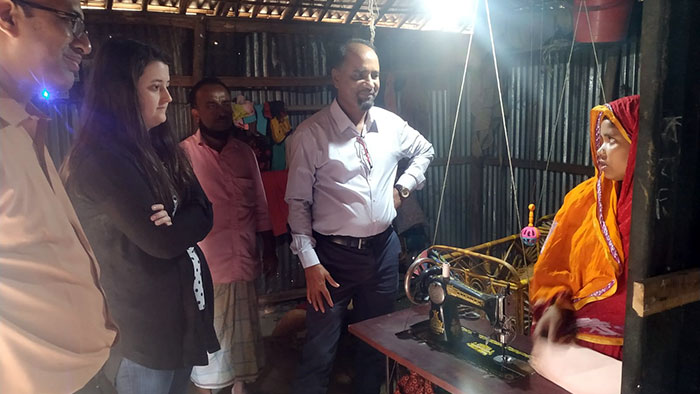 In the afternoon, she sat in the meeting of a Youth Forum team in Sadhanpur union and exchanged views about youth participation in the improvement of the local environment and community development. Youth forum members shared their major activities and achievement after the skill development training and meeting with YPSA.
They also mentioned the necessity of some materials and advocacy issues that can be useful for them in advanced rescue situations. Hilary Heath appreciated the Youth and community people's engagement issues for attention creation to the Govt. Stakeholders for the improvement of the life and livelihood of climate-displaced communities. She observed the different erosion affected areas of Banshkhali sub-districts and discussed with climate displaced people about their life and livelihood scenario during her visit.