Pupils of the Sonadia Govt. Primary School are going to get a friendly & edutainment space as the school will be modernized & reconstructed as a part of the implementation of Livelihood Enhancement Plan (LEP) by Young Power in Social Action (YPSA) with support from the Summit LNG Terminal Co. (Pvt.) Ltd.
Sonadia East Para is one of the remotest places in Bangladesh where even a seasoned professional needs extensive planning to evade the walk-through mars. It's a small island and there are 2,450 inhabitants, including 450 school-enrolled children. The residents usually need to wait for the only daily boat, depending on the tide. If anyone misses the boat, s/he must wait till the next day. The island has no citizen facilities such as medical facilities, pharmacies, high schools, roads, electricity, running water, etc. The children of Sonadia are deprived of all the services & have no option for secondary education.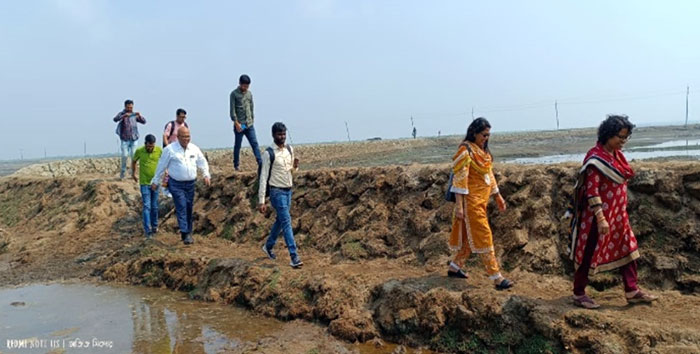 A High Official team led by the Managing Director of Summit LNG Terminal Co. (Pvt.) Mr. A.N.M Tariqur Rashid and Ms. Nasim Banu, Director (Social Development), YPSA, visited Sonadia Govt. Primary School, Moheshkhali, Coxsbazar on 22nd February 2023. The team met with the Headmaster, Assistant Teacher, School Management Committee members, and local stakeholders of Sonadia West Para.