To make Chittagong livable, a safe, sustainable, and inclusive master plan is compulsory. Since the development activities were not carried out in accordance with the master plan prior to this, Chittagong City has grown unpredictably. The negative effects of development must be endured by both those who are managing it as best they can and the citizens. All institutions and service organizations must cooperate in order to resolve this situation. A comprehensive plan must be developed and implemented in addition to being made.
on 22 may, 2023, at the Yusuf Chowdhury Conference Hall in Dainik Purbokone, speakers made these statements on a round table discussion regarding the recommendations of the Chittagong Urban Network in the creation of the Chattogram Metropolitan Master Plan of CDA.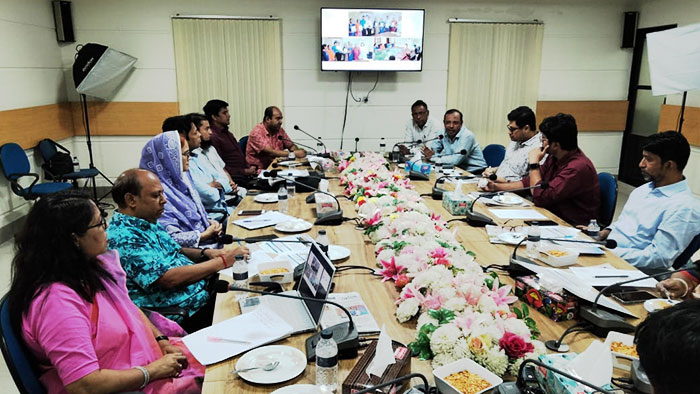 Chattogram Urban network in collaboration with Dainik Purbokone organized the meeting with support of YPSA (Young Power in Social Action) and Save the Children. A number of professional development organizations, urban planners, and media professionals provided their opinion on the issue. Ms. Nasim Banu, convener of the Chittagong Urban Network and Director (Social Development) of YPSA, delivered the recommendations during the meeting, which was presided over by Uppal Barua, member of the CUN Advisory Committee and CEO of Bright Bangladesh Forum. Among others Simon Rahman, Manager of Save the Children, Shishir Dutta, Executive Director of Beta, Saiful Alam, Chief Reporter of Dainik Purbokone, Abu Isa Ansari, Deputy Chief City Planner of CDA and Project Director of Chittagong Metropolitan Master Plan, Chairman of Nishpap Autism Foundation, and eminent physician Dr Basana Rani Muhuri, Engineer Delwar Majumdar, Arefatul Jannat of Project Manager of DSK stated their opinion on recommendations for CDA Master Plan.
Additionally, the roundtable discussion centered on flood control, the creation of rainwater drainage systems and canals, long-term traffic and vehicle fit-out, regional action plans, risk-based plans for landslides, earthquakes, and other natural disasters, and inclusive (women, children, elderly, and disabled-friendly) master plans. In order to get the attention of the concerned parties, a number of recommendations, including formulation and implementation, directional plans for coordination of different organizations, are highlighted. The meeting's closing remarks were delivered by Chittagong Urban Network CEO and Member Secretary Liton Chowdhury.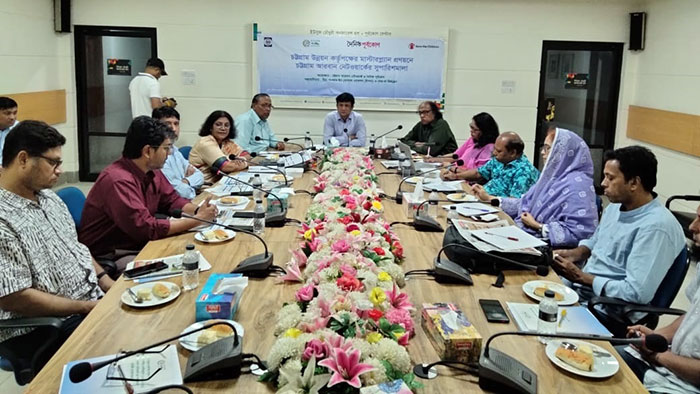 Prior to the roundtable, Chittagong Urban Network submitted specific recommendations to CDA Chairman, Mr. Zahirul Alam Dovas for the creation of the Chittagong Metropolitan Master Plan (2020–2041) on May 21, 2023. Nasim Banu, Convenor of Chattogram Urban network (CUN), Director (Social Development) of YPSA, Liton Chowdhury, Member Secretary of CUN, Advisory Board Member Jasmine Sultana Paru and Uppal Barua, Kaniz Farhana, Project Manager and Focal Person Gender, BETA, and Sanjida Akhter, Project Coordinator, YPSA, was present as members of the technical committee during the submission. The recommendations were prepared by two consultation meetings with different stakeholders held on Sep, 2022 and Jan, 2023.