"There were many ups and downs for us in this long journey. We had only one endeavor that is to overcome all obstacles. Our emphasis was to implement the social development programs with integrity, dedication and values." Said, Md. Arifur Rahman, Founding General Secretary and Chief Executive of YPSA, in the inauguration ceremony of the 38th founding anniversary of YPSA, held at the premises of Head Office, Chottagram.
"After COVID-19 pandemic, the world is currently facing new challenges. Economic recession is taking a prominent form due to Ukraine-Russia war. To keep pace with this new world, everyone needs to take careful steps and be proactive in creating and implementing new ideas for the society." He added.
YPSA General Council member Dr Shamsunnahar Chowdhury Lopa also spoke at the program.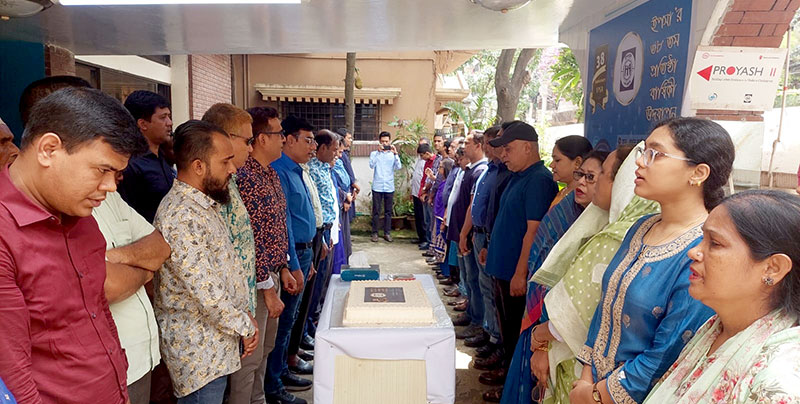 YPSA celebrated its 38th anniversary at different offices of different districts arranging various events. The founding day celebrations in all offices were launched by singing the national anthem.
From 16th May to 31st May, all field/branch offices, project offices and linked organizations of YPSA arranged different programs and with the general members of the organization, local public representatives, officials at all levels, volunteers, community representatives etc.
Various programs are also organized at YPSA core office located at Sitakund. YPSA General Council members, Executive Committee members, Chief Executive were present in the program.