YPSA distributed Early Childhood Care and Development (ECCD) Materials, Running Materials and Wash Packages to 50 Community Based Learning Facilities (CBLF), 50 Rohingya Female Teachers and 25 Bangladeshi Host Community Female Teachers at the Camps 13 and 14 under the project YPSA ECW MYRP II, on 2-3 August 2023.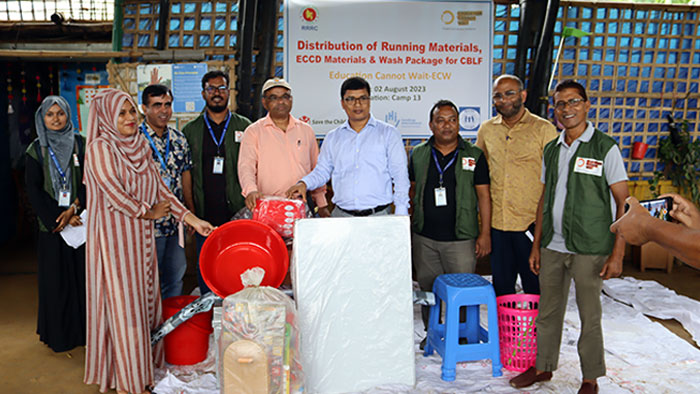 Camp In Charge (CIC) Mr. Parimal Kumar Sarker; Assistant Camp In Charge Md. Maksudur Rahman and CMA Arfanul Haque have inaugurated the distribution and delivered a remarkable speech.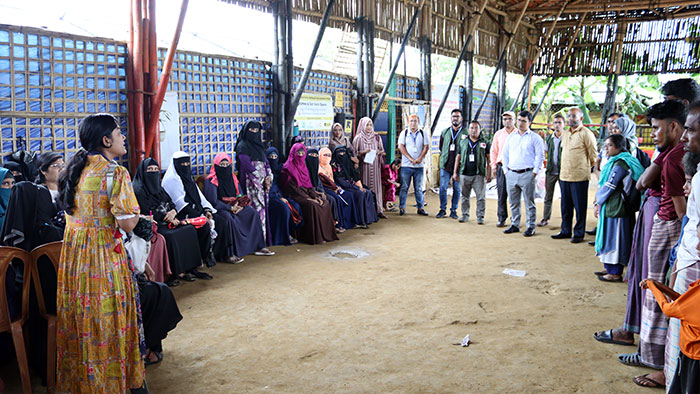 Mr. Jishu Barua, Programme Coordinator of YPSA Rohingya Response Programme & acting Head of Rohingya Response-YPSA; Md. Asifur Rahman, Technical Specialist & Sadia Rahman Sangeeta, Technical Specialist – ECW from Save the Children Bangladesh Cox's Bazar Office; Md Hatim Ali, Senior Project Manager, Humanity Inclusion (HI); and SK. Obaidul Hoque Shamim, PC, YPSA-Emergency Rohingya Response (EiE) Project participated in this distribution program.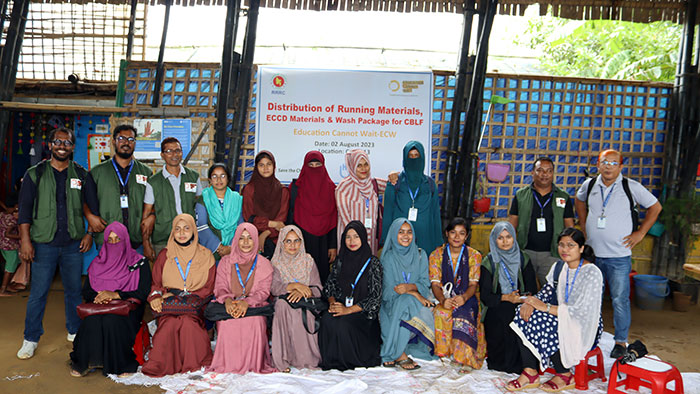 YPSA has been implementing the project "ECW-MYRP-II both in the Rohingya Camp and Host Communities in Cox's Bazar with the financial support from Education Cannot Wait (ECW), and with the technical support from Save the Children International Bangladesh. This is a Consortium Management Unit comprised of three agencies namely Save the Children as Grantee and Consortium Lead, Humanity & Inclusion (HI), and Young Power in Social Action (YPSA).