Chattogram is witnessing a remarkable display of community solidarity as relentless heavy rainfall over the past few days has caused significant flooding in various parts of the city. The majority of areas under the Chattogram City Corporation's jurisdiction, including hilly regions such as Motijharna, Firoz Shah, Tankir Pahar, Mia Pahar, Tulatoli, Saudarn Pahar, Muktiyoddha Pahar, Battali Pahar, Jalalabad Pahar, Kusumbagh, Khulshi Pahar, and Batadidi Pahar, are grappling with inundation due to rainwater and high tide.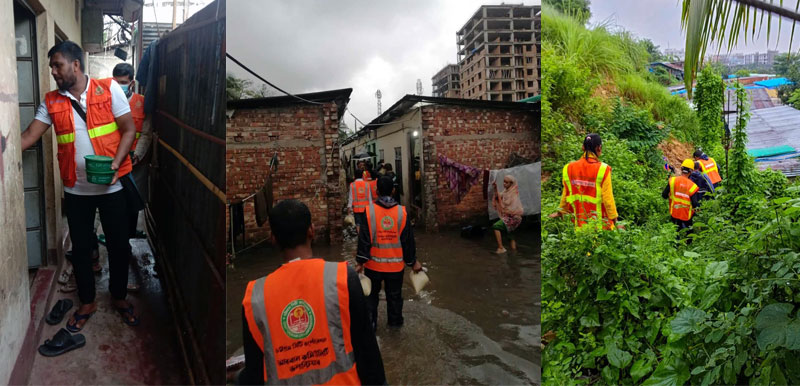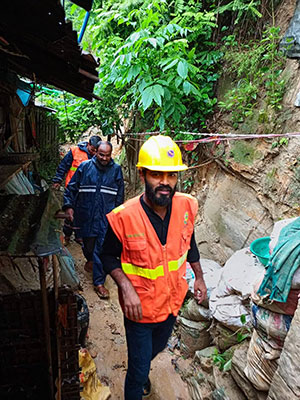 In the wake of this crisis, the indomitable spirit of Chittagong's urban community volunteers shines brightly. These volunteers, trained through Proyash Projects implemented by YPSA with the support of Save the Children, have stepped up to play a pivotal role in addressing the situation. Focusing on areas prone to landslides, they have taken it upon themselves to ensure the safety of their fellow citizens. Using tools like loudspeakers and door-to-door visits, they are tirelessly disseminating crucial information about safety measures.
Chittagong City Corporation, in collaboration with these dedicated volunteers, is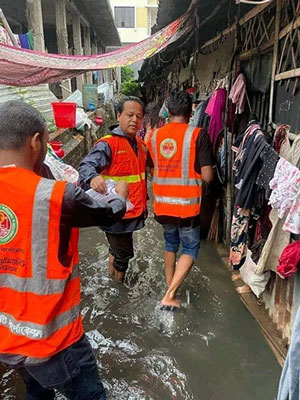 making every effort to provide safe shelter for affected residents. By identifying secure locations, they are ensuring that the vulnerable citizens, especially those residing in high-risk areas, have access to safe havens.
The Urban volunteers are also collaborating with ward councilors to reach out to affected families. Distributing essential supplies, they are lending a much-needed helping hand to those grappling with the aftermath of flooding. Their efforts are truly emblematic of the spirit of unity and resilience that defines Chittagong's urban community.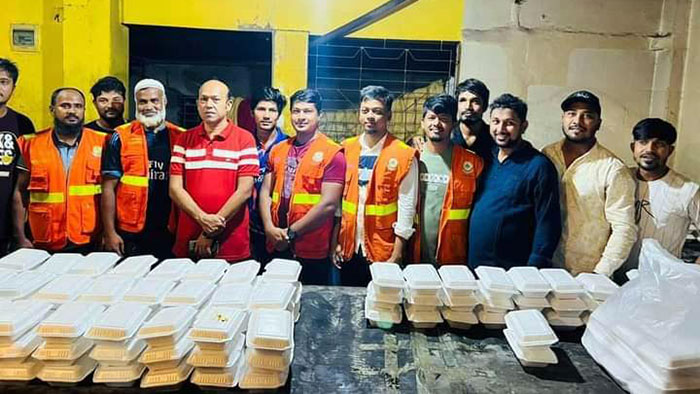 Despite the challenges posed by heavy rainfall and flooding, these volunteers are working together as a beacon of hope. Their dedication and determination highlight the importance of community support during times of crisis. The city's urban community volunteers are demonstrating that through collective action and caring hearts, they can help Chittagong weather even the most challenging storms.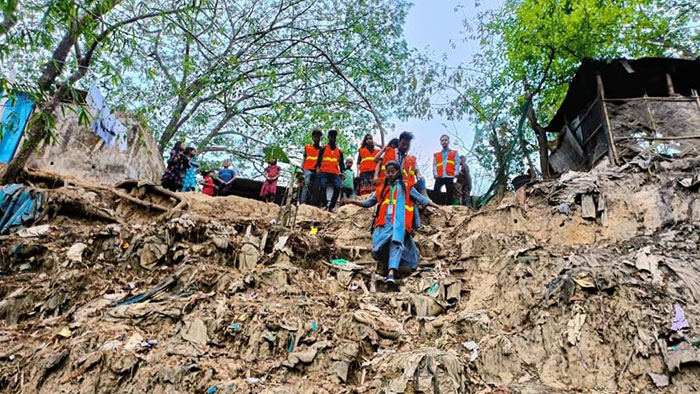 While the persistent rainfall has undoubtedly brought about difficulties, it has also revealed the power of humanity's compassionate response. As Chittagong navigates through this situation, the urban community volunteers remain a symbol of strength, compassion, and unwavering solidarity.