YPSA celebrated the International Youth Day' 2023 in different places including Chattogram, Cox's Bazar, Ramu, Rangamati, Kawkhali, Panchari, Banshkhali through various events. The theme for this year's international day is "Green Skills for Youth: Towards a Sustainable World".
In Chattogram at YPSA head office, YPSA-Centre for Youth and Development (CYD) has organized a discussion meeting. Md. Arifur Rahman, Chief Executive, YPSA with senior officials, youth representatives were present in the meeting. The discussion was moderated by Md. Abdus Sabur, Youth Focal, YPSA.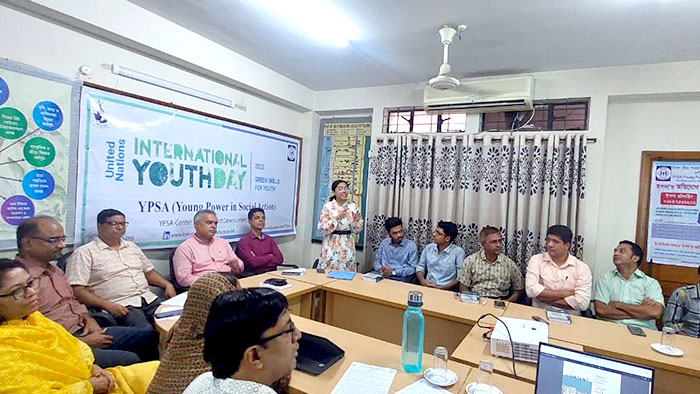 At the commencement of discussion, a concept paper on International Youth Day 2023 was read by Setar Rudra and Md Sahed. All the speakers emphasized on the importance of Green Skills for achieving the sustainable development goals.
The first volume of YPSA-CYD's magazine "Action Generation" is a dazzling blend of different Social Action Projects implemented by the youth activists also launched its 1st volume on this day. Md. Arifur Rahman, Chief Executive of YPSA unveiled the magazine with senior colleagues and Chief Editor of the magazine.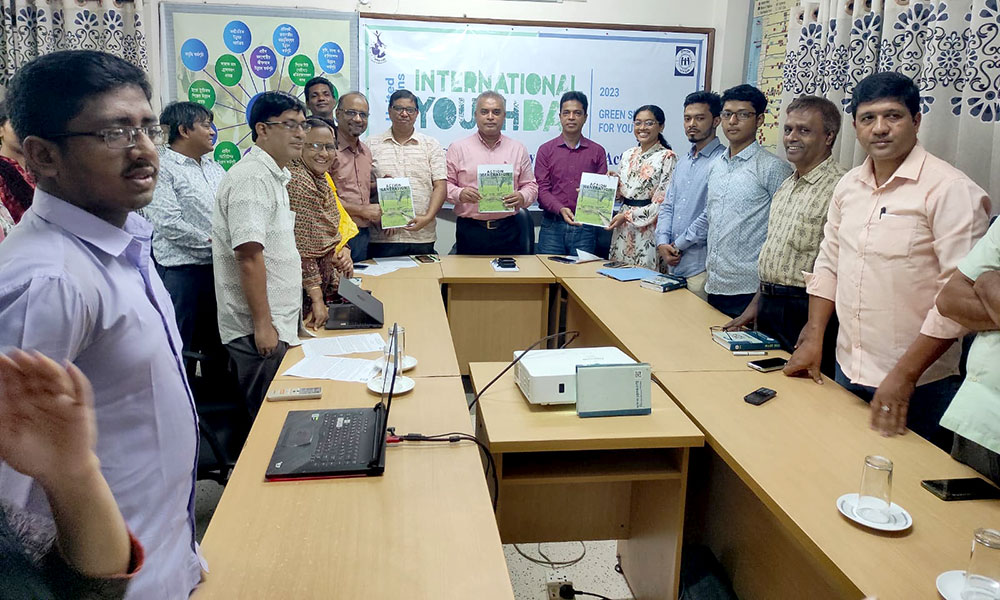 The Chief Editor Afra Nawar Rahman, Youth Coordinator, YPSA-CYD delivered an amazing presentation on "Action Generation: Youth Changing the World" to discuss the mission of amplifying youth voices and fostering a culture of social responsibility. She emphasized the role of youth leaders in inspiring others to get involved and highlighted the diverse perspectives captured in the magazine's pages.
Inspirational speeches were delivered by young activists Safar Ahmed and Md Hasan who have spearheaded social action projects featured in the magazine. They shared their journeys, from identifying societal challenges to mobilizing resources and creating meaningful impact. Their stories resonated deeply with the audience, underscoring the importance of empowering youth to drive change.
Mohammad Shahjahan, Director and Head of KM4D, YPSA said that the potentiality of the youth should be utilized. He emphasized the importance of cultivating "Green Skills" among youth. The initiative should be taken to nurture their capabilities while fostering consciousness, thereby equipping them to lead the way toward a sustainable future.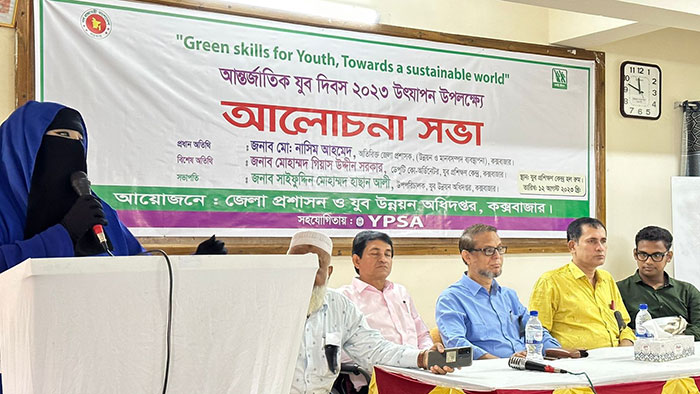 In Cox's Bazar, District administration and Department of Youth Development has organized a discussion meeting and colorful rally supported by YPSA. The rally travels through the important streets of the city and ends at the YPSA office.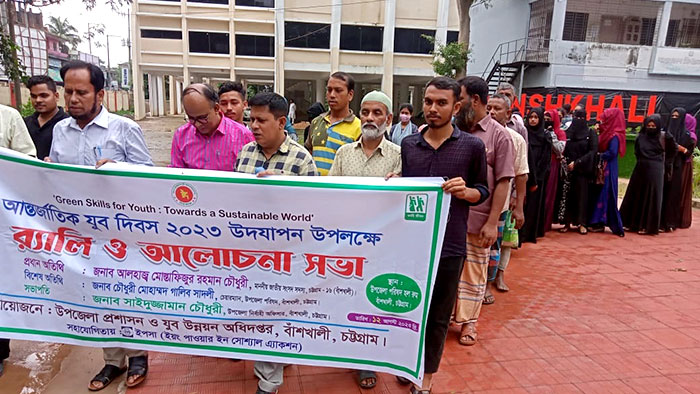 International Youth Day was celebrated in Chittagong's Banshkhali Upazila with the support of YPSA. Members of YPSA Youth Forums were participated in the discussions and rallies.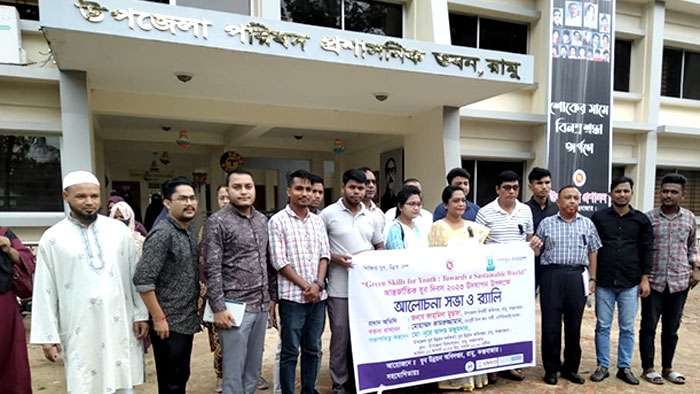 On the occasion of International Youth Day, a discussion meeting and rally were held by Ramu Upazila Youth Development Department with the full association of YPSA.
YCC Youth Network also conduct an online discussion session with several youth groups to celebrate the International Youth Day'23.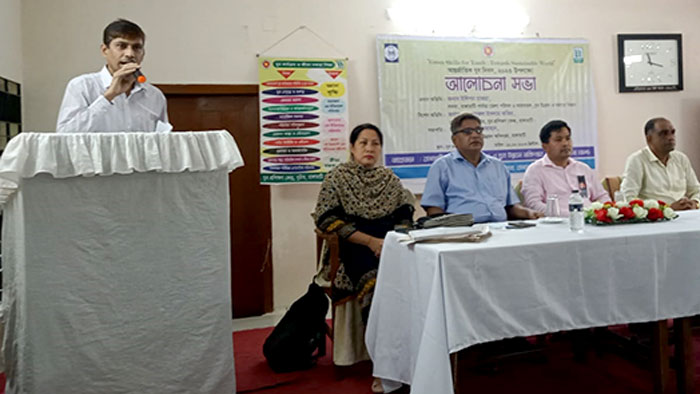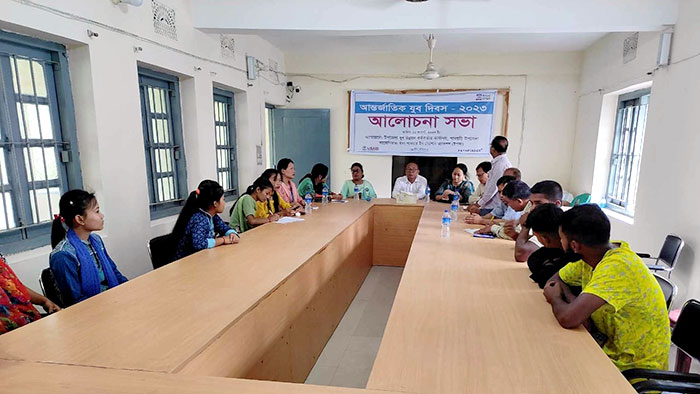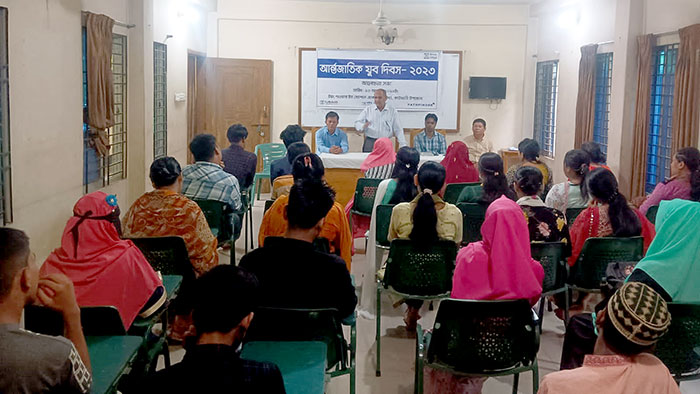 Md. Arifur Rahman, Chief Executive, YPSA given a special message on marking of International Youth Day-2023. He said, I am so lucky that I represented Bangladesh at the World Conference of Minister Responsible for Youth in 1998 at Lisbon, Portugal.  I also delighted that the theme for this year has been decided on Green Skills, YPSA has been working on it for many years and the first volume of the Magazine "Action Generation" is also designed with 14 projects chosen from the youth led actions that were taken by YPSA's youth activist which were designed with the basic concepts of green skills. He said YPSA-CYD should nurture such youth activities and capacity development of youth organizations. So that they can get institutionalized.