Director General (Grade-1) of NGO Affairs Bureau, Mr. Sheikh Md. Moniruzzaman, visited YPSA  Khagrachari office, and attended a meeting at the District Administration Office conference room in Kagrachari, on Wednesday 25th October.
Area Manager of YPSA Khokon Chakma presented various programs implemented by YPSA and supported by PKSF under the YPSA's Economic Development Program.  Sukhi Jibon project with the financial and technical support of Pathfinder International has also been discussed. Director (Finance) of YPSA Palash Chowdhury was present during the visit.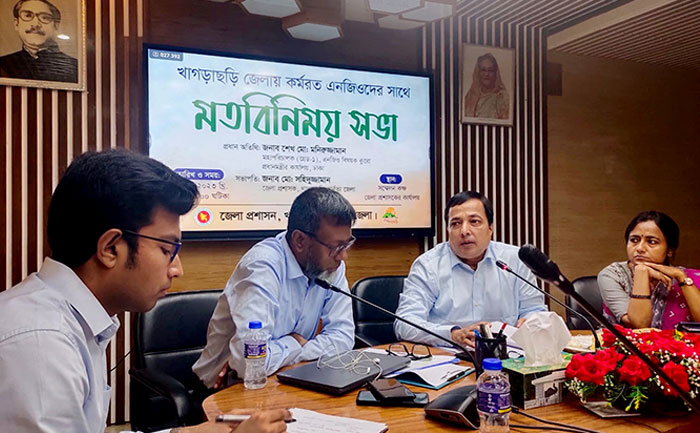 A sharing meeting with NGOs working in the Khagrachari hill area was held in the District Administration conference room. The meeting was presided over by Mr. Md. Sahiduzzaman, Deputy Commissioner of Khagrachari District.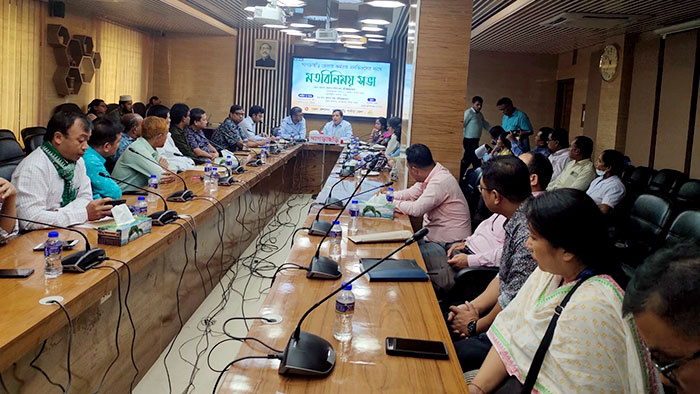 In the speech of the chief guest, the Director General of the NGO Affaires Bureau said that the NGOs in this hill district are doing good work at the marginal level in the remote hilly areas. He also discussed how to enhance inter-coordination, mutual cooperation in these development activities.