CEO Mr. Simon Bishop, and Mr. Richard Lace, Program Director of BBC Media Action, UK, and Mr. Md. Al Mamun, Country Director, Mr. Khandokar Hasanul Banna, Senior Project Manager, Mr. Raghunath, Assistant Project Manager including program team of BBC Media Action, Bangladesh visited USAID's youth are Resilient, Interconnected, and Socially Cohesive and Engaged (YouthRISE) Activity of YPSA at Ukhiya  in Cox's Bazar District, on 15th October 2023.
During this time, Mr. Mohammed Shahidull Islam, Head of Rohingya Response and Assistant Director of YPSA, Mr. Jishu Barua, Program Manager and focal Person, and the YPSA YouthRISE Activity team were present at YPSA.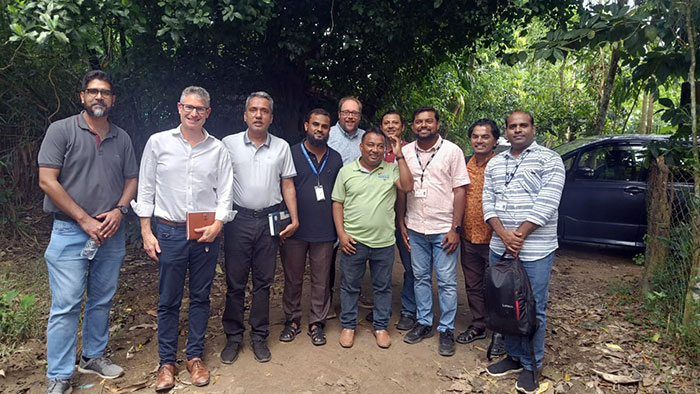 Mr. Mohammad Shahidul Islam, Assistant Director and Head of the Rohingya Response Programme, YPSA welcomed the guests to our Community Screening (CS) video show session. Meanwhile, Mr. Jesus Barua, Program Manager, and Focal Person, YPSA briefed the visitors on the progress, lessons learned, and contributions of the one-year field phase related to YPSA's YouthRISE activities.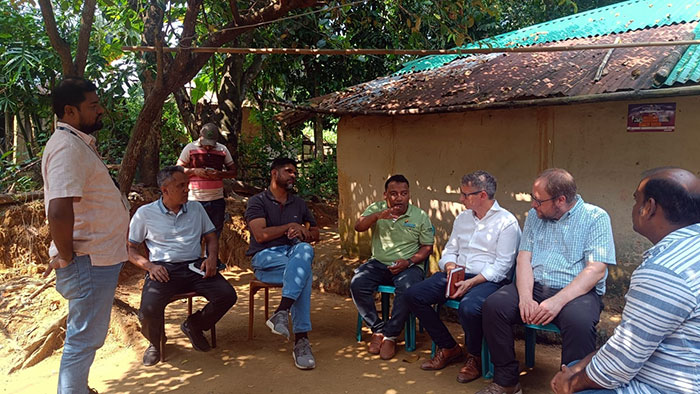 On that day, they observed the Community Screening (CS) video session on 'Conflict Mitigation' at Khondokarpara in Ratna Palong Union of Ukhiya Upazila. The Community Engagement Facilitator (CEF) of YPSA shared Community Screening is the First video session of the YPSA's YouthRISE Activity year-03 with the local community. Through this process, YPSA YouthRISE Activity team inaugurated the Year-03 Activity at the field level.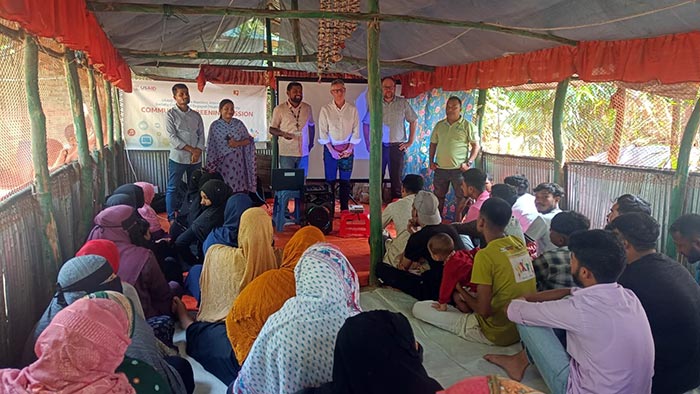 Local people spontaneously joined this community screening video session and shared their opinions without hesitation on the negative impact of the Rohingya influx and existing social conflict in their areas. Also, they expressed that our society will be resilient if we are aware of the existing social conflicts in our society.
However, under the YouthRISE Activity, YPSA worked on IR: -02 Increased confidence of host community youth to engage positively and non-violently in their community to mitigate conflict from January'23. It is a USAID-funded Programme & BBC Media Action led the consortium. The program is being implemented to achieve the Goal: Host communities affected by the Rohingya crisis in Cox's Bazar district benefit from reduced conflict and violence (including GBV).
At the end of the visit, the High official of BBC media Action team expressed their warmest regards and best wishes to the YouthRISE Activity Team of YPSA for their excellent and routine performance.