The National Youth Day 2023 was observed by YPSA (Young Power in Social Action) with the theme 'Smart Juba Sammridha Desh, Bangabandhur Bangladesh'.
To mark the day, YPSA has organized several events in its working areas as Colorful Rally, Discussion meeting, Certificates distribution, Youth Dialogue, Startup Award, Publishing Special Contents in social media.
YPSA participated and arranged these events at the district and sub district level in coordination with the Local administration and Department of Youth Development. About 3000 youth and relevant stakeholders were attended in youth day observations of YPSA. It's created great enthusiasm and inspiration among all.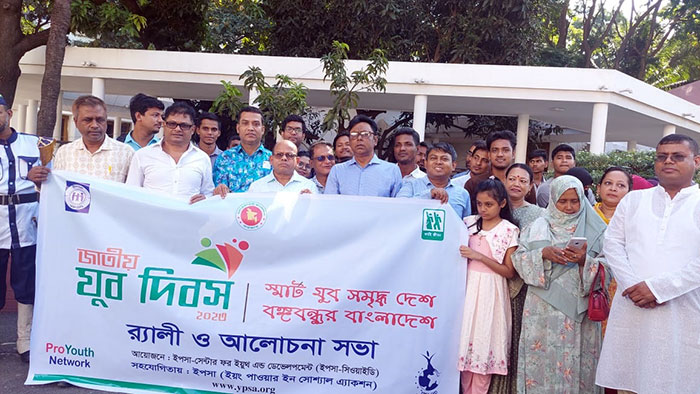 In Chattogram, YPSA celebrated National Youth Day 23 with a variety of events throughout the day. YPSA-CYD (YPSA-Centre for Youth and Development) has participated the central national youth day celebration program of Chattogram Divisional Commissioner Office and Directorate of Youth Development, Chattogram. A rally was organized on the occasion of National Youth Day-2022. The rally started from Chittagong Circuit House and visited various important roads of the city and ended with Circuit House premises. Md. Tofayel Islam, Divisional Commissioner of Chittagong led this rally.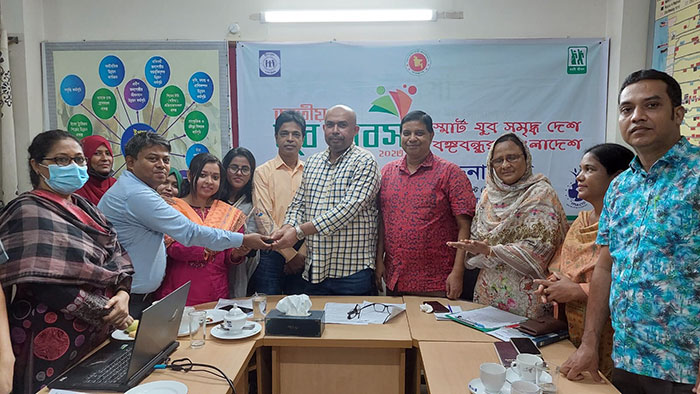 At YPSA head office, YPSA-CYD (YPSA-Centre for Youth and Development) has organized a special discussion on marking the day. Mohammed Akefur Rahman, Founder Coordinator, YPSA Centre for Youth and Development (YPSA-CYD) with senior officials, youth representatives were present the discussion. The discussion was moderated by Md. Abdus Sabur, Youth Focal, YPSA. At the commencement of discussion a concept paper on National Youth Day 2023 was read by Setar Rudra and Md Sahed. After that, invited participants were taken discussion on concept paper. All the speakers emphasized on the importance of building smart youth through information technology, skill development for employment and social leadership. In this program commemorating National Youth Day'23, Mohammed Akefur Rahman was bestowed with a prestigious crest in recognition of his remarkable contributions to youth development and empowerment.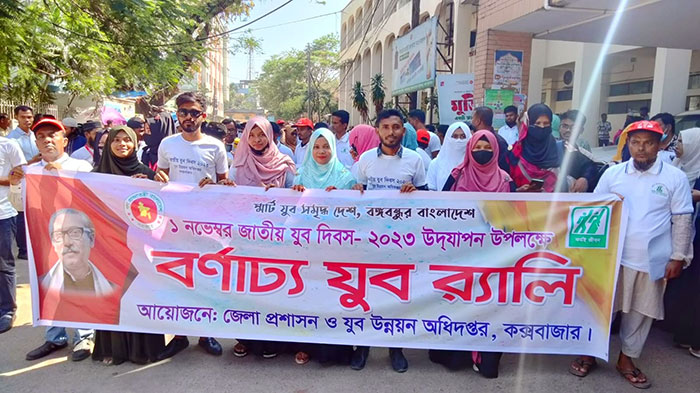 In Cox's Bazar, YPSA participated in national youth day programs organized by the district administration. The Department of Youth Development in Cox's Bazar organised an event of Youth Rally, a discussion meeting, and certificates distribution among youth with the support of the district administration. Youth leaders from different corners participated in this event and expressed their thoughts to the participants. Many proactive youth and youth organizations discussed the importance of youth skills in technology and 4IR-based technology. Deputy Commissioner of Cox's Bazar said; skills and youth development for the future life is a timely demand, youth should increase their capacities and skills for economic development and motivate youth to be self-employed.
Besides Upzilla Administration of Chakariya district organized a youth rally and discussion in this event where YPSA also took an important part.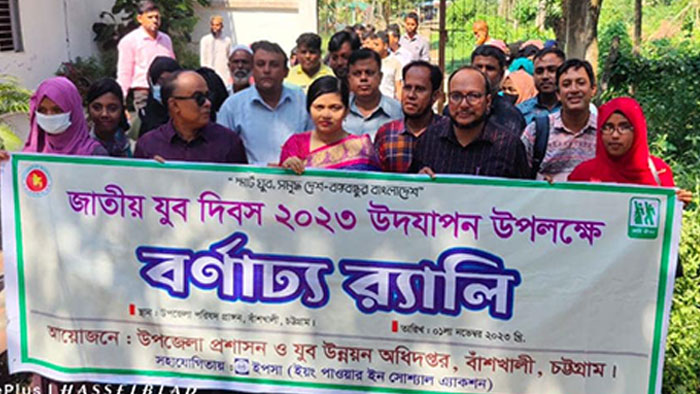 YPSA supported the upazila administration and the department of youth development of Banskhali Upazila for National Youth Day 2023 in the Upazila parishad complex with the participation of youth, community people and different stakeholders.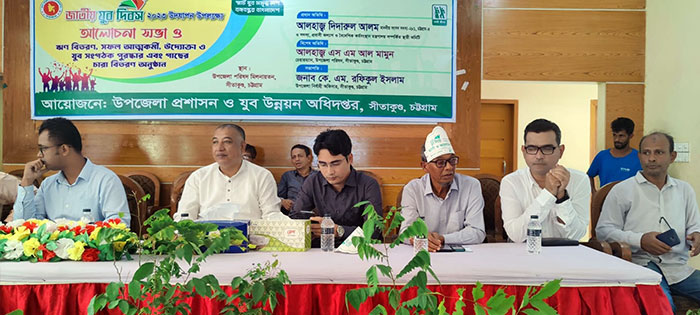 In Sitakundu Upazila Parishad Auditorium, the Chittagong 4 Constituency Member of Parliament Alhaj Didarul Alam served as the chief guest for a series of events organized by the Sitakunda Upazila Administration and Upazila Youth Development Department, including a youth assembly, program inauguration, rally, discussion meeting, youth loan disbursement, awards distribution to successful self-workers, organizers, and entrepreneurs, tree sapling distribution, and organization-based cleaning campaign to celebrate the National Youth Day'23. YPSA's Program Manager and Focal Person (Advocacy) Mohammad Ali Shaheen delivered his valuable speech on this program on behalf of YPSA.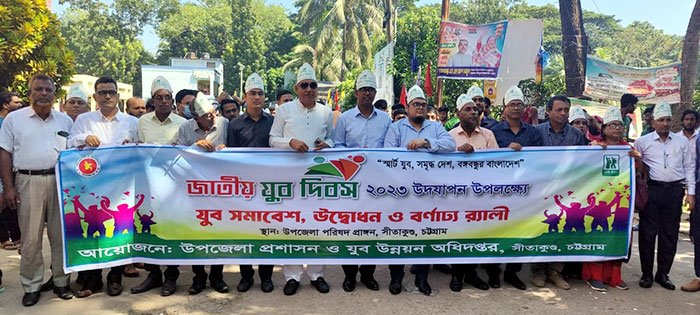 In Kutubdia Upaizla, Cox's Bazar national youth day started with a colorful rally from Kutubdia Govt High School and different Govt. and Non-Govt officials and youth people participated the rally. YPSA Supported the upazila administration for successfully arranged the day observation.
In Teknaf Upazila, Cox's Bazar, YPSA organized an event for National Youth Day celebrating the successes of young people in the community and highlighting the essential role of young people to build successful societies in collaboration with the Teknaf Upazila Department of Youth Development. The event was attended by Assistant commissioner (Land), Teknaf upazila; the Upazila Chairman, Teknaf; the Upazila Youth Development Officer; and representatives from NGOs.
Md. Arifur Rahman, Chief Executive, YPSA given a special message on marking of National Youth Day-2023. He said,  let us pledge to support our youth in every possible way. Let us create an environment where their talents can flourish, where their voices are heard, and where their dreams can be realized. As a society, it is our responsibility to provide them with the necessary tools, education, technology and opportunities to fulfill their potential.