On Thursday 18 October, 2018 Migration Knowledge Resource Centre was inaugurated by YPSA at Cox's Bazar in the presence of Md. Arifur Rahman, Chief Executive along with the senior staffs of YPSA. This center is located at YPSA-Labour Migration Office, Baharchara, Sayeman Road, Cox's Bazar. The center will function in knowledge gathering, dissemination, research and publication on migration discourses.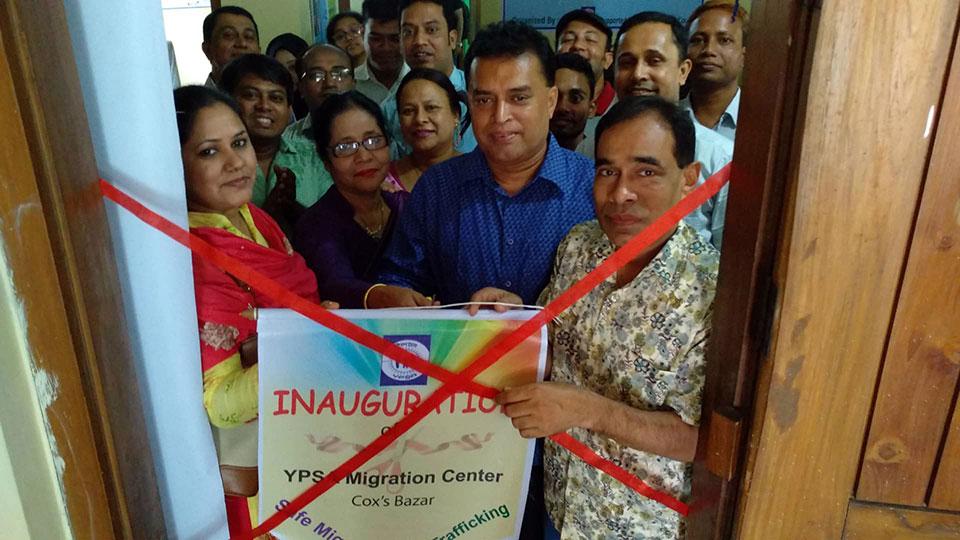 At inauguration ceremony, Md. Abdus Sabur, Program Manager, YPSA-Labour Migration Project said that Migration is now an essential part of global economy. Bangladeshi expatriates have immense contribution to the economic development. Bangladesh is a labour surplus country and sending huge labour in global market. Bangladeshi workers are semi-skilled, unskilled and not aware of their rights. For that reason they are easily fail to earn expected salary. And many cases they are posing to illegal migration through sea routes and being trafficked. Afterwards they are exploited under conditions of forced labor or debt bondage and sexual exploitation. However, when they are escaped and returned home they are not accepted at his community. But they want to reintegrate at their society in socially and economically. Due to unavailability of opportunity and support they are failed to reintegrate at community. In that situation this knowledge center will lead the process on facilitating safe migration and act as a hub of migration knowledge.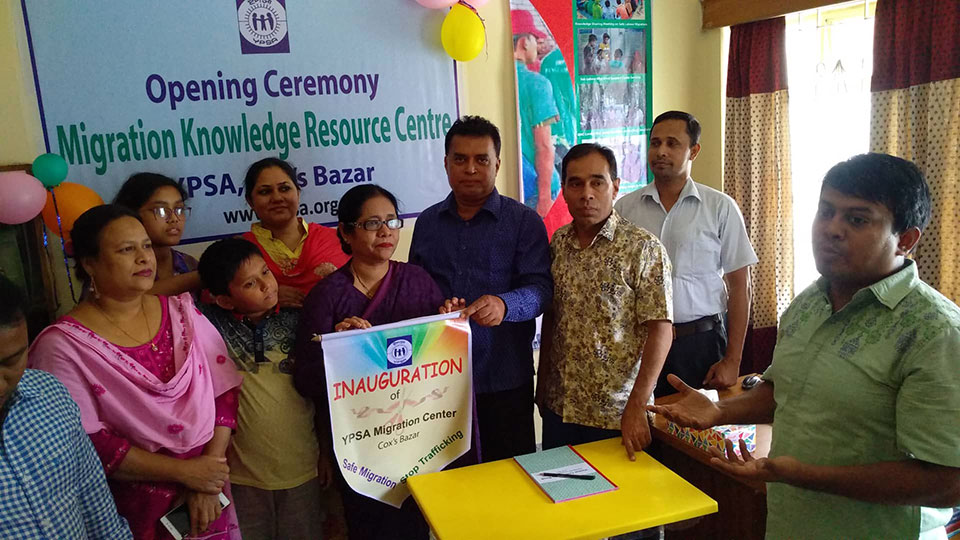 Md. Arifur Rahman said that YPSA has been working on holistic approaches of Migration discourses since the beginning as pre-migration, migration and post migration (returnee). This knowledge center might lead this process on identifying, developing and presenting the updated issues of Migration discourses. Dr. Shamsun Nahar Chowdhry, General Member, YPSA was present in this inauguration ceremony.
Khaleda Begum, Deputy Director, YPSA said due to geo political location Chittagong Division is important and this center will play a pivotal role on migration knowledge.
At concluding session, Md. Mahabubur Rahman, Director (Social Development), YPSA said this center will play an important role on facilitating safe, orderly and regular migration. He suggested to senior staffs of YPSA to collaborate this process and enrich this center.