Workshop on Cluster Management Committee Formation was held on 29 August 2019 at Freedom Fighter AKM Mafizur Rahman Auditorium of YPSA HRDC at Sitakunda Upazila under Chattogram District. The workshop was organized by YPSA-WISH2ACTION (Women Integrated Sexual Health Project) and supported by Handicap International (Humanity and Inclusion). A cluster management committee was formed to promote disability inclusive SRH, monitor SRHR services & referral linkage by this day long workshop.
Upazila Health and Family Planning Officer (UH&FPO) of Sitakunda Dr. Md. Abdul MazidOsmani, Upazila Family Planning Officer (UFPO) of Sitakunda Dr. Md. Najmul Hossain, Medical Officer-MCH of Family Planning office, Sitakunda Dr. Nigar Sultana, Deputy Director of Social Development of YPSA Nasim Banu, Base Manager and Project Manager of Handicap International, Managers of Marie Stopes Bangladesh, Sitakunda and Manger of Sujer Hasi Clinic was present in this workshop.
Decision of the Workshop were as following:
UH&FPO, UFPO and MO-MCH of SitakundaUpazila paid their full consent to support in project implementation.
It was discussed that community health worker (CHW) of YPSA-WISH2ACTION project will not declare any persons with disabilities. If they identify any probable persons with disabilities then will refer them to Upazila Social Welfare Office to be registered with.
Upazila Family Planning Officer and Medical officer- MCH of Family Planning Office, Sitakunda suggested that CHW may work with Family Welfare Assistant (FWA). FWAs has been collecting information of eligible couple with the register of 9th edition where persons with disabilities related information are incorporated. So CHWs can identify eligible couple and persons with disabilities primarily from register of FWV.
UH&FPO and UFPO proposed in the meeting that WISH2ACTION project should bear the local conveyance and cost of medicine for persons with disabilities.
UH&FPO said that he will try to create a friendly health care environment for persons with disabilities in the UpazilaHealth Complex.
A cluster management committee was formed in the workshop.
A draft TOR for Cluster Management Committee was reviewedshared in the meeting. Some of the points in the draft TOR were proposed by the participants which will be incorporated in the final TOR.
Regular Bi monthly Meeting will be organized either 1st week or 4th week of the month.
It was decided that meeting minutes along with final TOR for Cluster Management Committee will be circulated among members of CMC as soon as possible.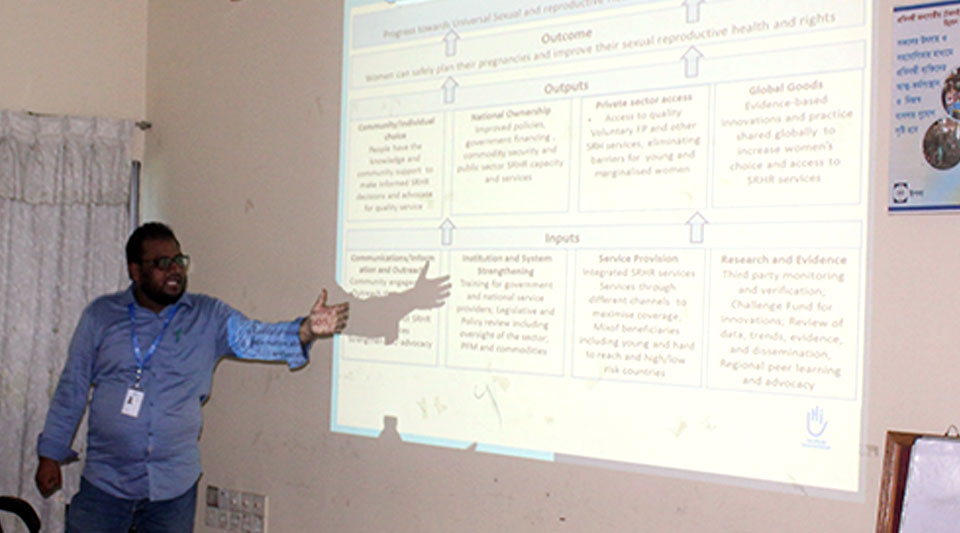 The workshop was closed by heartiest thanks to all the participants by Deputy Director (SDP) of YPSA, as there was no more agenda to be discussed for the day.