Mr. Manish Kumar Agrawal, Country Director of International Rescue Committee (IRC) visited YPSA's project activities under the project titled, "Emergency Health, WASH, and Protection Assistance for COVID-19 Response in Underserved Areas of Cox's Bazar, Bangladesh" at Chakaria Municipality area of Chakaria sadar, Cox's Bazar on 09th December, 2020. Young Power in Social Action (YPSA) with support from IRC has been implementing the project in two Upazila of Ramu and Chakaria under Cox's Bazar district since August 2020, and the project will end in March, 2021.The project area coverage includes 18 unions and 1 municipality of Chakaria and 11 unions of Ramu. The objective of the project is to provide safe entry points for urgent and life-saving services and an information hub on GBV and COVID-19 control and prevention measures.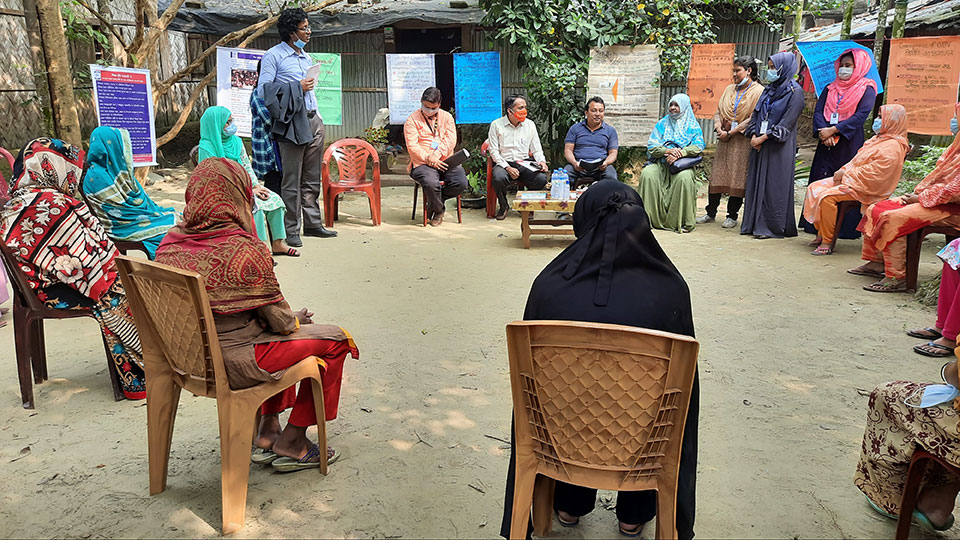 However, during his visit, the IRC Country Director Mr. Manish Kumar Arawal attended COVID-19 protection awareness and Gender Based Violence session, and the under-construction Women and Girl's Safe Space (W&GSS) at the community level. He exchanged views with the community people and program participants on importance of the project activities. He appreciated the interventions being made by YPSA at the under-served areas of Chakaria and Ramu in Cox's Bazar.
The Counter Director was accompanied by members of  other IRC senior staff including Mr. Md. Abdus Samad,  Senior Program Coordinator, Ms. Sharmin Rahman, Women's Protection and Empowerment (WPE) Manager, Mr. Jahangir Alam, Health Manager and others IRC representative. On the other hand, a senior management team of YPSA including Mr. Mohammed Shahidull Islam, Assistant Director and Head of Response Program, Mr. Jishu Barua, Focal Person and Md. Ruhullah Khan Kamal, Project Coordinator (PC) of the project was present during the visitation of the IRC Country Director.
Under the project, YPSA will establish ten Women and Girl Safe Spaces (W&GSS) – six in Chakaria and four in Ramu under Cox's Bazar. WGSS will be used to provide wide range of information to women and girls including GBV risks, available services and how to access them. Within the WGSS women will receive information on COVID-19 and recommended prevention measure. WGSS offer a safe environment for women and girls to open discuss about their experience and their concerns. The space will be used to also gather women and girls experience and particular challenges related to COVID 19. This will also serve to increase women and girls' participation in responding to COVID-19. Information collected within the WGSS will be shared to inform the whole COVID-19 response.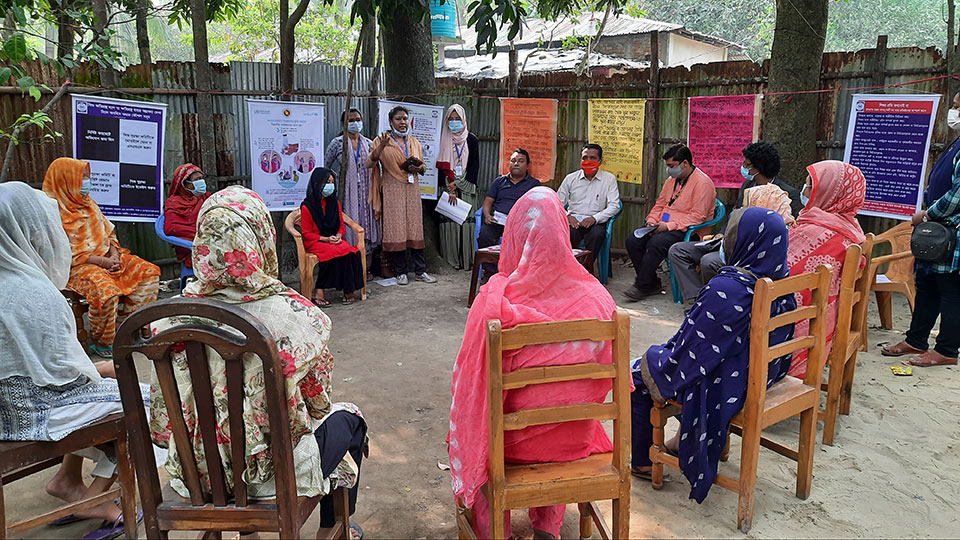 Activities in the WGSS will be organized in line with the recommended health and hygiene consideration to avoid transmission threats to participants. All WGSS will be equipped with IPC materials and all participants will need to comply with the hygiene regulations to prevent infection.
Within the WGSSs, YPSA will provide survivor centered GBV case management, Individual Psychosocial Support Services (PSS) and referral services to all GBV survivors while prioritizing health, safety, dignity and needs of survivors through a systematic Case Management.
The project activities also include referrals for women and girl survivors of sexual violence identified in the community for further case management and clinical care in line with updated referral pathways and information awareness on COVID-19 and Gender Based Violence.