Mr. Shah Rezwan Hayat, Director General (DG), Directorate of Primary Education (DPE) visited YPSA Education Cannot Wait (ECW) and Education in Emergency Project (EiE) Projects in Ukhiya Upazila, Cox's Bazar on 23 July. He meets students of Anjuman Para Government Primary School, Palongkhali Union and Saikat Shishu Bikash Kendra, Jalia Palong Union, Ukhiya Upazila, Cox's Bazar. He talked with the children and asked about the quality of education.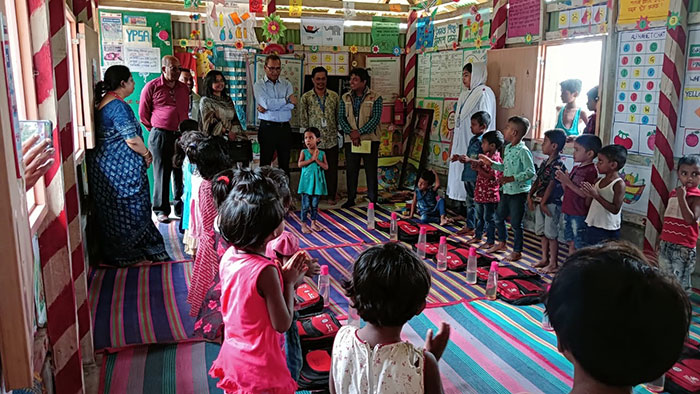 Md. Habibur Rahman, Education Officer & Personal Secretary (PS) of DG-DPE, Monsur Ali Chowdhury, District Primary Education Officer (DPEO), Gulshan Akter, Ukhiya Upazila Education Officer, Mahafuzur Rahman, Education Officer, accompanied him during the visit.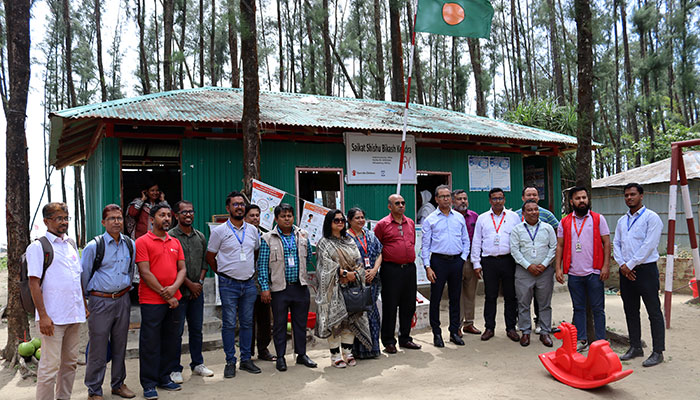 A major success of this visit was the DG instantly approved the construction cost of Anjuman Para Government Primary School from Government Education in Emergency Fund. Due to absence of infrastructure, the students were having another building as class room. A local influential person donates space for school. Participation of local people in educational programs is possible through YPSA's education programs through parenting meeting at SMC meetings. The DG appreciated the YPSA interventions and community involvement of ensuring primary education in grassroots level.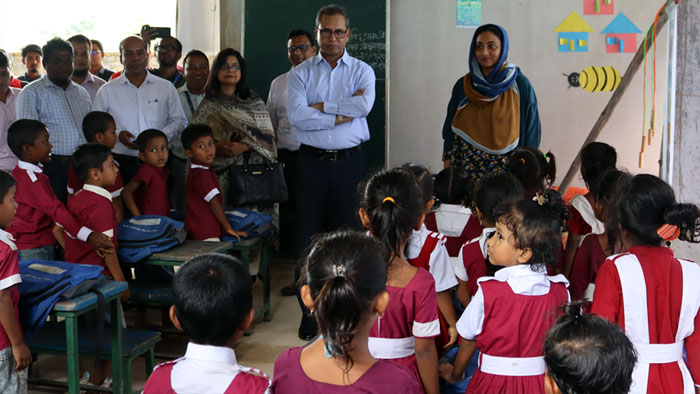 Khan Mohammad Ferdous, Senior Manager-Education in Emergencies, Save the Children; Syed Aminur Rahman and Subrato Khisa, Program Manager, Save the Children; Jishu Barua, Program Manager and acting Head of Rohingya Response-YPSA and Md. Abdus Sabur, Program Manager and Education Focal, YPSA and respective program officials were present during this visit.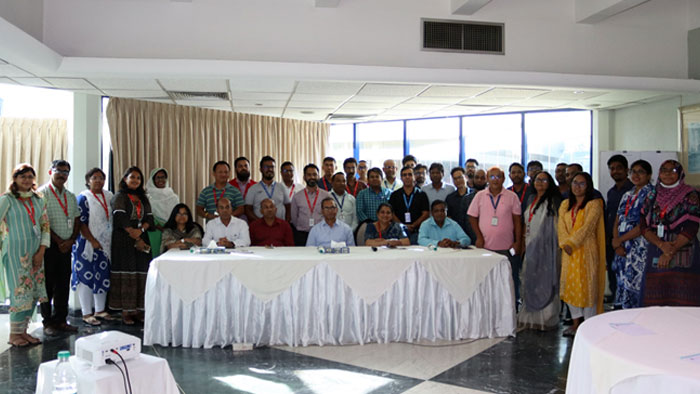 After the field visit, a reflection sharing meeting was organized at Hotel Seagull in Cox's Bazar attended by Government Personals, Save the Children Higher officials and the implementing partner organizations as YPSA, HI and JCF of Education in emergency.