Skip photo gallery bellow
About YPSA
YPSA (Young Power in Social Action), an organization in Special Consultative Status with the United Nations Economic and Social Council (UN-ECOSOC), is a voluntary non-profit organization for sustainable development registered with the different department of the People's Republic of Bangladesh including NGO Affairs Bureau contributing in national goals for making a difference in the lives of population since its establishment in 1985.
Programmatic interventions in response to COVID-19
In this crucial situation of COVID-19 pandemic in Bangladesh YPSA, as a humanitarian organization, has come forward to respond to this crisis and safeguard people from this suffering in Chattogram division. Over this period, YPSA has taken wide range of interventions as follows;
Training and Orientation to Staffs and Volunteers
320 staffs, 200 Volunteers and 1500 students
YPSA organize Training and orientation for all Staffs in the respective field area
Regular Skype, zoom meeting with senior and mid-level staff on COVID-19
More than 80 Staff participated in different online courses on COVID-19
Orientation to Volunteers and Caregivers of YPSA
YPSA senior Management regularly taking part in different online meetings and webinars at national and international level
Orientation to 1320 Students at 14 Schools in the host community in Cox's Bazar
Materials Development
Leaflet-60000, Poster-15000 and DAISY & EPUB book for PwDs
Development of different BCC materials [print copy, soft copy, as per WHO and IEDCR guidelines
Development accessible materials (DAISY & EPUB book) for person with visual and print disabilities
Development of BCC Materials on COVID-19 with the message of Prevention of Violence Extremism
Developed Application on COVID-19 vulnerability assessment
Developed and established 80 sets of PVC board.
Awareness Campaign
Total Reached: 2 Million people (Rohingya-80000, Indigenous-40000, PwDs-10000)
Awareness campaign among the staffs and program participants through PVC board, leaflet distribution, social media campaign
Special social media campaign with the message of Prevention of Violence Extremism and Anti-smoking campaign
Special campaign for returnee migrants in the working area in coordination with BMET as well as referral; campaign for host community and local service providers in eco-tourism spots;
Orientation to Mazi and Religious Leader
Distributed 75,000 posters, leaflets and stickers with the messages of COVID-19
Miking on general awareness on COVID-19 including promotion of government instructions
Audio awareness session in local dialect/ Rohingya Language in the camp
Published articles on COVID19 impact & Social Capital at local, national and online media
Writing regular blog on the COVID-19 issues.
Community Radio Program
Radio-2, Reached- 150,000 people
Special Content development for YPSA Community Radio
Broadcasting regular programs on COVID-19 by Radio Sagor Giri FM99.2 (YPSA Community Radio) and Radio Dwip (YPSA's Internet Radio).
Advocacy Initiatives
Research-1, Initiative-8, Media Coverage-15, Reached-1.5 million
YPSA organized and actively participated in different advocacy initiatives during this COVID-19 pandemic;
YPSA conducted research on Socio-Economic Impact of COVID-19 on Returnee Migrants in Bangladesh. YPSA shared and disseminated the research findings and recommendations to government, non-government stakeholders, press and print media as part of advocacy.
Co-organizer of media dialogue on impact of COVID-19 on mass people
YPSA participates as speaker in a webinar on Modern Slavery: Human Trafficking in an Era of Globalization
YPSA, as a member of BCSM, participates as speaker in an e-Symposium on Impact of Covid-19 on distress Migrant households
YPSA Speaks on the Budget 20-21 in SDG Youth Forum discussion
YPSA participates as speaker in a Web Conference on COVID-19 Pandemic and Women Migrant Workers: Service Delivery Mechanism and Way forward.
YPSA participates as speaker in a webinar on Inclusive Education for People with Disability in Digital Era organized by EMK Center
YPSA speaks in a webinar on Increasing Tax on Tobacco Products in the Budget 20-21
YPSA participates as speaker in an online Virtual Consultation on the "Migrants Budget 2020-2021 and the Protection of Migrants and Families".
Health and Psychological support
Total Reached: 20000 people (Rohingya-10000, Indigenous-1000, PwDs-1000)
YPSA Heath team including doctors providing regular heath support among the Rohingya, host community people and Chattogram
Trained Counselors are providing psychological support among the Rohingya, host community people and Chattogram
Distribution of Hygiene Kits and PPE
Total Reached: 22,000 (Rohingya-8000; Indigenous-2000; PwDs-1500)
YPSA distributed Hygiene kits in the Rohingya Camp and other YPSA's working areas
Distributed Hand gloves, Mask and Haxisol among the Community Volunteers and staff working at the community
Provided PPE to Physicians, health workers and field workers
Food and Cash Support
Total Reached: 12000 people (Ship Breaking workers-5000, Indigenous-1000, PwDs-1000)
YPSA distributed around food packages to marginalized people such as extreme poor people, Persons with Disabilities (PwDs), Ship Breaking workers, Indigenous people in Chattogram and Cox'sbazar
YPSA provided cash support to 2,000 marginalized people in Chattogram and Cox'sbazar
YPSA also provided technical and cash support to local CBO/DPO partners for ensuring support to people with special need in hard to reach area
Contributed cash from organizational own fund to the Upazila administration, District level administration and one day YPSA staff salary to Prime Minister's Relief fund through PKSF
Disinfection of Public Place
Location-300, People reached- 750,000; Spray Machine to LG-15
YPSA provided 15 disinfection water spray machine to the three ward (LG) in the Chattogram City Corporation for regularly spraying disinfection water in the public places
Besides the LG, YPSA itself covered 250 locations by spraying disinfection water involving local volunteers and staff.
Way Forward
Considering this situation, YPSA want to continue the following efforts until the problem is solved.
Continue awareness campaign among the staffs and program participants including social media campaign
Continue broadcasting special program by Radio Sagor Giri FM99.2 and Radio Dwip (YPSA's Internet Radio)
Emergency response program including food and health safety kits for COVID-19 affected people particularly extreme poor, PwDs, ship breaking workers, slum dwellers and other marginalized people
Regular coordination with the relevant government departments and following government instructions in relation to the COVID-19
Keep regular contact with the respective partners/ donors and related stakeholders for the emergency response project for COVID-19 crisis
Contact details of Organization
Md. Arifur Rahman, Chief Executive
YPSA (Young Power in Social Action)
House # F (10) P, Road # 13, Block-B, Chandgaon R/A, Chittagong-4212, Bangladesh
Tel: +88-031-671690, 672857, Cell: +8801711- 825068
Email: ypsa_arif@yahoo.com, arif@ypsa.org,
Website: www.ypsa.org
---
Recent News on COVID-19 Response
250 COVID-19 affected beneficiaries received emergency cash support
YPSA provided food aid to 5,000 unemployed workers
60 percent of the returnee migrants have run out of money brought while coming to the country
Disinfectant water spray activities continuing under YPSA CEVEC Consortium
YPSA CEVEC Project distributes food package among 800 families
Popularizing Soapy Water among Slum Dwellers
Research published on Socio-Economic Impact of COVID-19 on Returnee Migrants in Bangladesh
Youth group in Chattogram came forward to cope with the Corona crisis
WDMC of Chattogram City Corporation and Urban Community Volunteers responded to COVID-19 pandemic
YPSA's'COVID-19 Emergency Response' Project in Chakoria, Cox's Bazar
Several impoverished families received food in Kawkhali – COVID-19 pandemic
900 families including Islamic scholars and Hindu priests received food
YPSA's initiatives for distribution of food and protection materials
Initiative to save crops produced by marginal farmers in covid-19 pandemic situation
YPSA's food distribution in Corona crisis: 1070 daily wagers received food
YPSA distributes food among low-income people in Rangamati – Coronavirus pandemic
Accessible Books for the Persons with visually impaired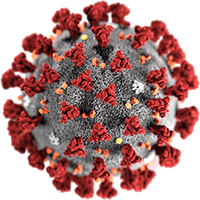 Coronavirus (COVID-19) Question Answer Daisy Book
Coronavirus (COVID-19) Question Answer EPUB Book
Community Radio Program