Featured
Prime Minister Sheikh Hasina formally inaugurated textbook distribution program for the 2015 academic year. she also opened the distribution of "Daisy Multimedia Books" for the first time for visually-impaired students. Mr. Vashkar Bhattacharjee, Program Manager of YPSA handover Multimedia Books to the Prime Minister in the occasion. Read more ››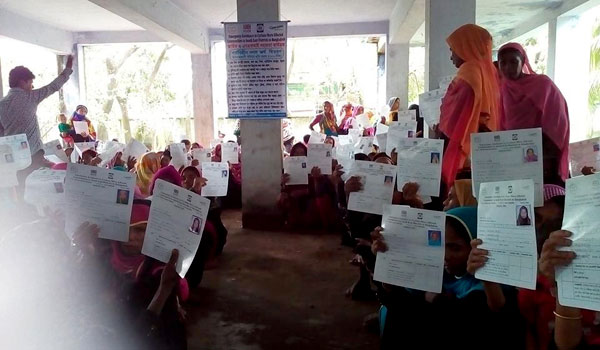 YPSA distributed cash grant among 210 cyclone "MORA" affected families in Kutubdia Island under Cox'sbazar district on 15 June, 2017.  Each family has received four thousand Taka. Cash grants provided to the most vulnerable affected households to enable repairs to their makeshift homes and for other basic needs, including food. UNO of Kutubdia Upazila Sujan Chowdhury was …Read More »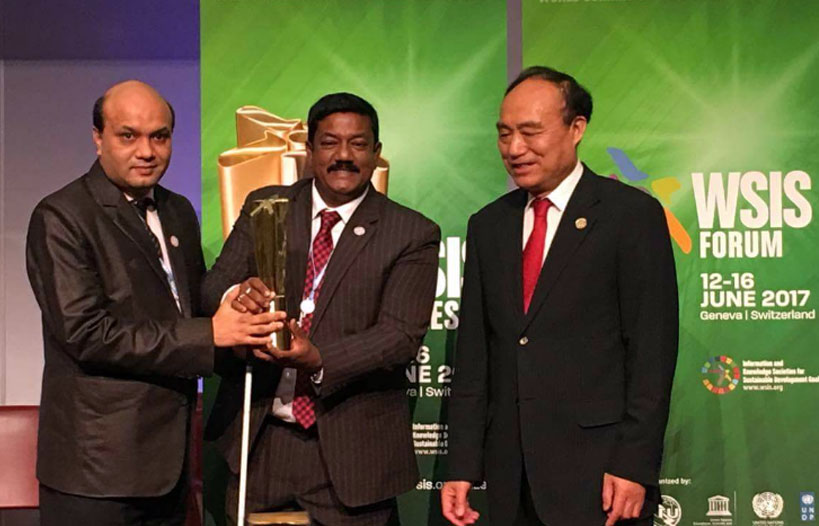 Bangladesh has won the world's most prestigious IT award called the "World Summit on Information Society (WSIS) Prize-2017". On 13 June 2017, in a grand ceremony at the headquarters of the United Nation's International Telecommunication Union (ITU) in Geneva, WSIS Winner Prize was awarded to Access to Information (a2i) Program of the Prime Minister's Office of Bangladesh …Read More »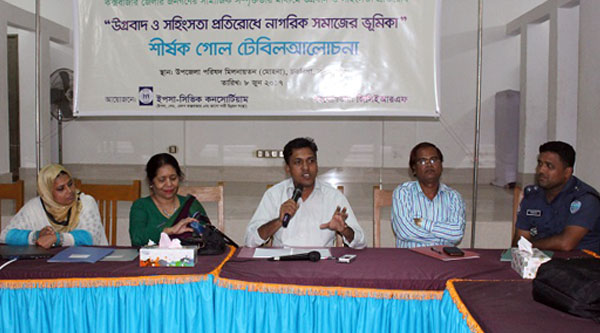 YPSA-Community Engagement in Countering Violent Extremism in Cox's Bazar (CEVEC) Consortium organized a Roundtable meeting on "The role of civil society in curving Violent and Extremism" on 8th June, 2017 at upazila administration conference hall of Chakaria upazila of Cox's Bazar. Top Officials of government and non-government organizations, local govt. representatives, educational institutions, religious leaders, youth forum …Read More »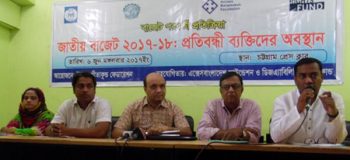 YPSA, Sitakund Federation of DPOs, Access Bangladesh and Bangladesh DRF Grantee Coordination Committee jointly organized a sharing meeting on "Post-budget reactions: National budget 2017-2018 and status of people with disability". The meeting was held on 6 June, 2017 at the Chittagong Press Club. Mohammed Giasuddin, Councilor of Chittagong City Corporation spoke as the chief guest while Vashkar …Read More »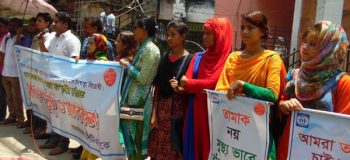 YPSA with the support of Campaign for Tobacco Free Kids, arranged a human chain on 6th June'17 in front of Chittagong Press club to express the reaction and protest the budget proposal on tobacco. Finance Minister declared national budget for the fiscal year 2017-2018, but this budget will clearly promote the multinational tobacco companies, while tobacco prices will …Read More »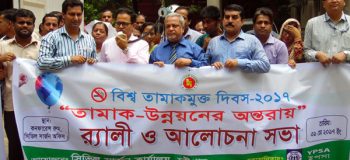 Sustainable Development Goals (SDGs) are the new guidelines for global development. Formerly, at the 70th UN General Assembly, the global leaders have pledged to reach 17 goals with 169 promises by 2030 and the implementation of the Framework Convention on Tobacco Control (FCTC) (Target 3A) and reducing premature death for non-communicable disease by one third (Target 3.4) are …Read More »
UN-ECOSOC announcement
Open Call for NGOs to apply for Consultative Status with the United Nations (Deadline: 1 June 2017)
NGOs interested in applying for ECOSOC consultative status should submit their application and required documents on or before the deadline of 1 June 2017. The following link provides background information, the benefits of consultative status and instructions for how to apply: 
http://csonet.org/index.php?pa ge=view&nr=337&type=230&menu= 14
YPSA became winner of the Accessible Books Consortium Award for Accessible Publishing Initiative at the International Excellence Award 2015 held in London Book Fair (LBF) , UK.
YPSA was selected winner at the Regional Grant Competition 2013 'Youth Solutions! Technology for Skills and Employment', organized by The World Bank, Microsoft Sri Lanka and Sarvodaya-Fusion.
YPSA won The Information Society Innovation Fund (ISIF Asia) Awards. The Awards Ceremony took place during the Internet Governance Forum in Istanbul, Turkey 2 Sep 2014.
YPSA received champion award from Manthan Award South Asia 2010 for Ship Breaking in Bangladesh web portal and special mention award for DAISY for All in Bangladesh.
YPSA received National e-Content and ICT4D champion award 2010 for DAISY and Special Mention for Shipbreaking in Bangladesh web, arranged by Ministry of Science and ICT, Bangladesh Govt.
YPSA was awarded International Youth Peace Prize IYPP 1999
Recent Research Report and Publication
Get Connected
Like us on Facebook
Subscribe to our YouTube Channel
Support us