Featured
Prime Minister Sheikh Hasina formally inaugurated textbook distribution program for the 2015 academic year. she also opened the distribution of "Daisy Multimedia Books" for the first time for visually-impaired students. Mr. Vashkar Bhattacharjee, Program Manager of YPSA handover Multimedia Books to the Prime Minister in the occasion. Read more ››
The World White Cane Safety Day is celebrated every year on October 15 to highlight visually impaired people's achievements and to remind people how white cane can play an important role in helping the visually impaired lives with greater independence. This year YPSA and Federation of DPOs Sitakund organized rally and discussion meeting on "World White Cane …Read More »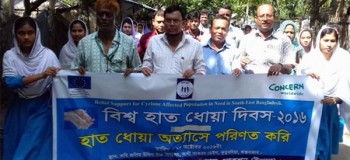 The theme for the 2016 Global Hand washing Day is "Make Hand washing a Habit!" The theme emphasizes the importance of hand washing with soap and clean water which drastically reduce outbreak of disease. YPSA arranged discussion meeting and rally at Kutubdia Upazila, Cox's Bazar to mark the day.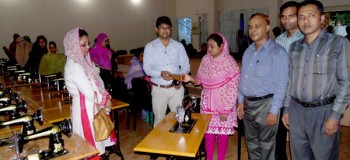 Women face aggression, domestic violence and gender discrimination in Bangladesh including south Asia only for being woman or they were born with a gender identity as female. Poor or rich, literate or illiterate, urban or rural, child or elderly whatever their extent they face gender-based discrimination. Women's empowerment is fundamental to strengthening women's rights and enabling women to …Read More »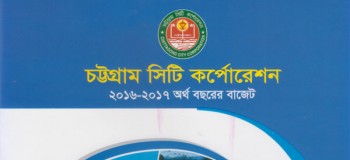 Mr. A. Z. M Nasir, Mayor of Chittagong City Corporation declared budget of City Corporation for the fiscal year of 2016-2017 on 9 October . For the implementation of the smoke free program, Chittagong City Corporation allocated 2 crore taka (20 million taka). As a result of YPSA's advocacy, Chittagong City corporation started to allocate budget for smoke free …Read More »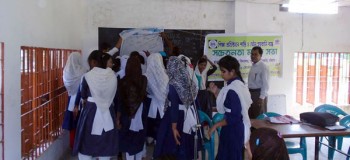 Eleven hundred students put their signatures to protest sexual assault in educational institutions through a signature campaign organized by YPSA-Community Legal Services for Access to Justice Project (CLS).  The campaign took place at six different high schools located at six Upazilas of Chittagong and Cox's Bazar district during 18-29 September, 2016.  Simultaneously, YPSA has organized different awareness …Read More »
YPSA has been endeavoring to stay close to people who are affected by recent natural disasters in Chittagong division.  Following the continuance, YPSA has taken step to implement a project to build 50 semi-brick houses for the people affected by cyclone "ROANU" at the Banshkhali sub-district of Chittagong. The project is supported by ActionAid Bangladesh under the …Read More »
YPSA became winner of the Accessible Books Consortium Award for Accessible Publishing Initiative at the International Excellence Award 2015 held in London Book Fair (LBF) , UK.
YPSA was selected winner at the Regional Grant Competition 2013 'Youth Solutions! Technology for Skills and Employment', organized by The World Bank, Microsoft Sri Lanka and Sarvodaya-Fusion.
YPSA won The Information Society Innovation Fund (ISIF Asia) Awards. The Awards Ceremony took place during the Internet Governance Forum in Istanbul, Turkey 2 Sep 2014.
YPSA received champion award from Manthan Award South Asia 2010 for Ship Breaking in Bangladesh web portal and special mention award for DAISY for All in Bangladesh.
YPSA received National e-Content and ICT4D champion award 2010 for DAISY and Special Mention for Shipbreaking in Bangladesh web, arranged by Ministry of Science and ICT, Bangladesh Govt.
YPSA was awarded International Youth Peace Prize IYPP 1999
Recent Research Report and Publication
Get Connected
Like us on Facebook
Subscribe to our YouTube Channel
Support us