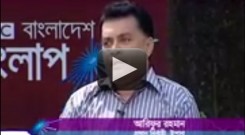 Mr Arifur Rahman, Chief Executive of YPSA attended  BBC Bangladesh Sanglap as Panelist. Watch video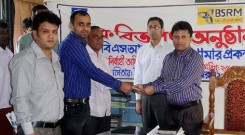 2 groups of forest dependent people in Mirsharai Upazila received 20 million Taka  from YPSA-BSRM Khet Khamar Project. Read more…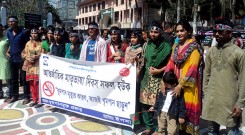 "Dhumpan Mukto Projonmo" a forum comprised with youth volunteers formed by YPSA organized a sticker campaign  on International Mother Language day. Read more…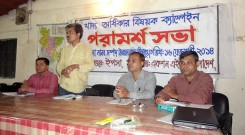 YPSA organized a discussion meeting on Right to Food at YPSA HRDC Campus, Sitakund on 16 February. Read more…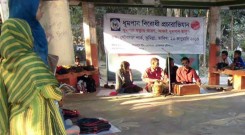 Volunteers sang different songs containing massage of harmful effects of tobacco uses at the Pouroshova Park in Comilla on 23 January.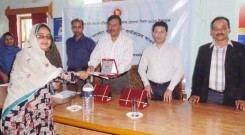 YPSA Guliakhali Jonokendra Manager Ms. Aleya Begum has been honored as "Joyeeta Woman"…Read more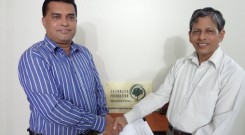 Contract Signed for "Climate Resilient Participatory Afforestation and Reforestation Project ( CRPARP)". Read more…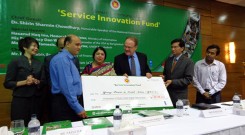 Service Innovation Fund arranged by Access to Information (A2I) Program under Prime Minister's Office awarded to YPSA for 'production of multimedia digital talking book'. Read more..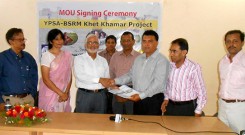 MOU signed for "YPSA-BSRM Khet Khamar Project". Read more…
The Economic and Social Council (ECOSOC) at its Substantive Session of July 2013 adopted the recommendation of the Committee on Non-Governmental Organizations (NGOs) to grant special consultative status to YPSA. Consultative status for an organization enables it to actively engage with ECOSOC and its subsidiary bodies, as well as with the United Nations Secretariat, programmes, funds and agencies.
YPSA became a member organization of IOGT International. It is the largest worldwide community of non-governmental organizations promotes a lifestyle free of alcohol and other drugs. Its work expands from community action for children and youth to creating, facilitating and developing efficient alcohol policies.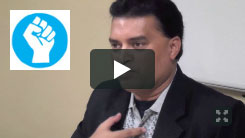 Eisenhower Fellow Mohammed Arifur Rahman joins Generation Justice Youth Producers to talk about the founding of YPSA in Bangladesh. In this video, Rahman talks about YPSA and then answers questions from Generation Justice Youth Producers.
YOUTH IS NOT A PART OF TIME; IT IS A STATE OF MIND