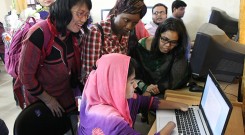 ICTPD-2014A batch consist of 25 members from various countries visit YPSA  Read more…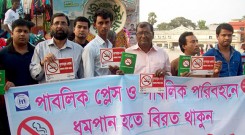 YPSA and RHDO jointly formed a human chain in front of  Comilla Town Hall to spread the message "Smoking is prohibited in public places and public transports, tk. 300 can be fined for public smoking".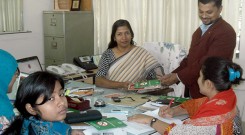 Volunteers of YPSA's smoke free project organized an anti tobacco campaign at different places in Brahmanbaria. Reed more …
Challenged people being involved in mainstream development: Commerce Minister Tofail Ahmed. PKSF organized the seminar on "Inclusive development: mainstreaming the challenged people" at  BICC, Dhaka. Read more…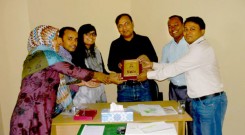 Chief of Party of Counterpart International visits YPSA in Comilla. Reed more…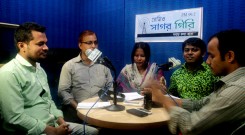 YPSA arranged a radio talk show on "Bangladesh With Me : Stop Violence and Build a Peaceful Bangladesh" at the community radio Sagor Giri FM 99.2 in Sitakund. Read more…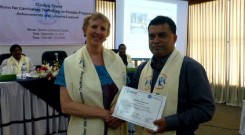 YPSA receives Certificate of Appreciation from USAID and Winrock International. Read more…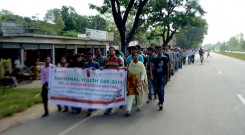 Leadership Development Program of YPSA organized discussion meeting, rally and cultural program to mark the National Youth Day 2014 at Sitakund. Read more…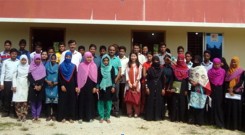 Consultant of Japan Embassy Ms. Chie Matsumoto visits Cox'sbazar Youth Training Centre (CYC)  Read more…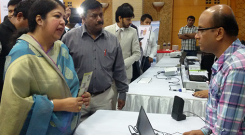 Demonstration of Digital Talking Books in front of speaker of national parliament  Read more…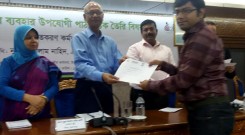 Education minister Nurul Islam Nahid distributes certificate of training workshop on "Inclusive Publishing"  in an occasion at the Prime Minister Office  Read more..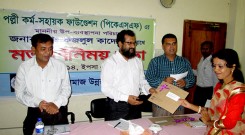 Deputy Managing Director Md. Fazlul Kader and Deputy General Manger Md. Abdul Matin of PKSF visited YPSA. Read more…

YOUTH IS NOT A PART OF TIME; IT IS A STATE OF MIND


Warning: curl_exec() has been disabled for security reasons in /home/ypsa/public_html/ypsa/wp-content/themes/ypsa/home.php on line 146